Customized Competence Development Solutions
With over 50 years of experience, Aalto EE develops world-class competence development solutions that utilize Aalto University's multidisciplinary faculty and approach. We assist our customers in developing and carrying out strategic transformation. We co-create with organizations' impactful and inspirational training solutions and help our customers to address current and future business challenges.
Our carefully selected, participatory, and customized learning methods ensure results that last. Our extensive global faculty network guarantees that our customers always have the brightest minds and the latest research at their disposal. We provide organizations with up-to-date knowledge and skills on leadership and leadership development. Our jointly created and designed solutions are based on a combination of solid expertise, customer insight, concrete action, and an experimental approach.
What are your organization's development needs?
Contact us to discuss what kind of solutions we can offer and co-create together for your organization.
Clients Ranging from International Corporations to the Public Sector
Our extensive client base covers large and medium-sized private and public organizations all over the world. We work with large Finnish and multinational companies headquartered in the Nordics as well as with multinational companies based in Asia and operating globally.
Aalto University Executive Education and Professional Development runs close to 100 customized programs every year. We have long-term collaborative partnerships with our clients and engage them in multi-phase and intensive solutions. The programs are supported by a dedicated team that acts as a learning partner, assists in challenging the client's thinking, and helps their organization raise internal awareness of the benefits of the program.
Creating Value for Our Clients through Solutions with Real Impact and Applicability
We support our clients in creating value in their organization and businesses through our impactful programs, which help them, for example, to
ignite and support organizational transformation – whether driven by structure, process or culture;
upgrade management and leadership skills across all organizational levels;
lead digital transformation in the business;
harness organization's competitive edge and develop sustainable strategies;
cultivate organizational agility and readiness for change;
inspire innovation and an innovative culture; and
successfully implement talent management.
The solutions can vary from a board-level strategy process to large-scale development programs, for example for the talent potential.
---
Consortium Programs in Co-operation with Our Customer Organizations
Develop your organisation's capability in operations like logistics, HR and business controlling, and the teams' competences at the same time. Consortium programs combine dynamic exchange of experiences between different organizations and industries while allowing for the development of own project and organisation. The program goals and scope are co-created with the participating organisations.
Read more
What is a consortium program? Four to five organisations send each a team (or two) of four to six participants to the program to learn, explore, and drive change within their own organisations.
Benefits for Organization
Both immediate and long-term impact through business projects
New outside-in perspectives
Continuous self-development activated among participants
Potential for new business initiatives with participating organizations
Benefits for Individual
Broader understanding on the topic of the program
New insights and immediately applicable practical skills
Enhanced confidence to develop the area/function in own organization
Unique network of experienced professionals and colleagues
Examples of Aalto EE's Consortium Programs
Business Controlling
Business HR
Supply Chain Management & Logistics
The program emphasizes the following topics:
The basics of logistics and supply chain management
Digitalization and the future of supply chain management
Outside-in perspectives and practical skills
Leading change / Acting as change-agent
Personal development
The program concept has been constantly developed through three deliveries during 2018-2021. Learning is built on lectures, interactive exercises using simulations, practical assignments, online course and sharing of experiences with the participants from the consortium organizations. The fourth program will be started in Autumn 2021.
Customized Online Programs
We also co-design impactful, fully online programs with our customers. The virtual programs are utilizing our existing/topical online courses, such as Design Thinking and Essentials of Leading Change. The program outcome and the impact of participant's learning experience will be enhanced by tailoring a variety of learning elements around the online courses, e.g. live webinars, assignments between the online modules, online check-ups with program director together with faculty, and small group discussions.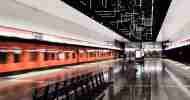 Aalto EE offers customized data and analytics solutions for organizations to help them gain insights from their data and make better business decisions. The services include training, consulting, and coaching for individuals and teams.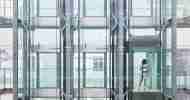 Aalto EE provides customized solutions for growth companies through training programs and consulting services to enhance leadership, strategy, and innovation. Services are designed to help organizations achieve sustainable growth and long-term success.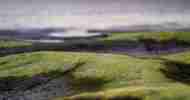 Aalto EE helps your organization build a sustainable enterprise by developing the capabilities and competencies needed to create a sustainability strategy, ensure green growth, and build sustainability into daily operations.
Our Co-Creation Process

Design
We start by developing an in-depth holistic understanding of our client's development needs, business challenges, and strategic objectives, as well as current and aspired competencies. We customize and co-design with our clients to develop impactful programs building on the clients' strengths and Aalto EE's expertise.
The key steps generally include
developing a shared vision of the desired outcome and impact and how it will be measured,
detailed needs finding,
collaborative ideation and iteration,
validation of the program concept and methods, and
finalization and approval of the program.
Delivery
We guarantee that program delivery will be impactful and inspirational. We deliver by selecting the best experts from our international faculty network and utilizing the appropriate learning methods. The Aalto EE Program Director has a key role in ensuring consistency and a red thread throughout the program.
Examples of learning methods:
Impactful face-to-face experience
Efficient and flexible online modules
Business project work as an experiential learning platform
Business coaching and/or mentoring
Research-based innovative methods and simulations (e.g. Aalto Strategy War Game)
Impact
We evaluate the impact together with our clients according to the jointly agreed measures. We use both qualitative and quantitative methods.
Examples of impact measures:
Leadership assessments, e.g. 360
Agreed business KPIs, e.g. customer satisfaction (NPS)
Other KPIs, e.g. a Leadership Index as part of an employee engagement measurement
Value created by business projects
Individual career progression
Long-term impact survey for program participants
Qualitative interviews
Contact Us
We will help to find the best solution for your organization.

Ulla-Maija Uusitalo
Director, Sales and Account Management