According to Service Director Mirva Viljakainen, the best part of the Diploma in Safety and Security Management Program (TJK) is the gained network of colleagues from different fields.
"Both the participants and lecturers represent sectors ranging from the government to business, the defense forces, and politics. A diverse mix of societal actors and structures are represented, and we learn from each other."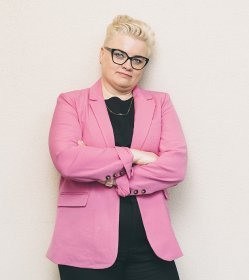 Mirva Viljakainen works for security system supplier Certego, which serves both corporate customers and the public sector.
Viljakainen joined the program in order to increase her knowledge and understanding of security issues. It soon became clear that both her operating environment and work were undergoing a major change.
Working as an entrepreneur at the time, Viljakainen decided to sell the business and take on more of a management role. At the same time, the world was in turmoil: due to the pandemic, topics covered by the program were not just theoretical exercises but real life.
The Aalto EE's Diploma in Security and Safety Management Program is designed for those in charge of security and risk management and their development in organizations. The ongoing, complex emergencies of recent years – war, pandemic, environmental disasters – have changed our perceptions of security and preparedness in organizations.
It's vital to keep up to date in the face of stricter demands and new types of threats."
One major shift is that security and continuity management are now everyone's business rather than simply within the realm of security experts. Security issues are part of day-to-day activities, not just in the sphere of a contingency plan or risk assessment.
One of the tasks of security managers is to build and support this comprehensive thinking in their organization. It is important to understand the customer's situation, the threats they face, and the expertise they require.
"As our customers represent industries where security of supply is critical, we need to understand their entire operating environment," illustrates Mirva Viljakainen. "It's vital to keep up to date in the face of stricter demands and new types of threats."
The program provided confidence and networks to support work
In his work, Robert Valkama, Cyber Security Manager at Fortum, mainly deals with data security issues. The program has broadened his perspective on overall security.
"Delving into security management on a broader scale has been eye-opening," he describes​​​​​​.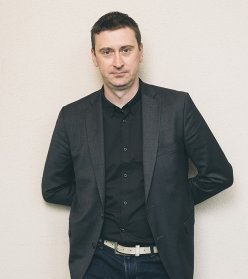 Valkama joined the program based on recommendations from colleagues.
"The expertise of the lecturers and the comprehensiveness of the program exceeded my expectations. It has involved risk management, preparedness, communication, self-management, and cyber security, of course, my own area of specialty."
Security and preparedness are often associated with expertise in the security of supply, production chains, and cyber threats. But organizations are about people, not just processes, meaning that security managers also need emotional and communication skills.
According to Robert Valkama, the comprehensive approach of the program has given him an extra boost of confidence at work. The lessons learned have brought a new level of resolve:
"A solid understanding of security on a broader scale creates a clear vision for what issues to drive forward in one's own work."
Group provides support and validation for one's thoughts."
Fellow participants provide mutual support, ideas, peer mentoring, and encouragement. Valkama praises his group for the fruitful discussions. "You don't have to feel alone. In moments of doubt or when finding it tough to press forward at work, the group provides support and validation for one's thoughts."
Mirja Viljakainen finds that the learnings and knowledge gained in the program can be put straight to practice at work and in the work community. "The crisis communication exercise is still clear in my mind with practical steps for what to do in the work community and how to communicate to the media."
Also, for Valkama, the role of effective communication really hit home. "For someone in an expert role like me, it's good to think about how to communicate issues in a way that brings about practical action. Writing down instructions is not enough – you need to think about how to drive things forward in a systematic way.
In the Turvallisuusjohdon koulutusohjelma (Diploma in Safety and Security Management Program), the participants will learn about statutory and voluntary security management, combined with the human aspects and leadership principles. The comprehensive program will help the participants understand security as a whole and grasp various aspects of managing security sub-areas. Learn more!