Global Talent F.E.C
New possibilities await - step forward!
Would you like to build your career in Finland and face new challenges? Have you already gained some experience in your field but need more knowledge about how Finnish companies and other employers operate? Global Talent F.E.C program can take you further - apply now to the recruitment training program!
In the Global Talent F.E.C recruitment program, you can acquire an overall understanding of the Finnish business environment and its principles, including, for example, business communication, innovation, sales, and customer value.
During the program, you contribute to your partner company, for example, in product development, sales, or export roles, depending on your background and common interests with the company. You will participate in training modules that deepen or broaden your current expertise and be better equipped to market your expertise in the Finnish labor market. The aim of the program is to find you a permanent position after the program.
Global Talent F.E.C recruitment training program is part of the Talent Boost program by the Finnish Government. Talent Boost aims to attract international talents to the Finnish labor market and harness the expertise of the talents already living in Finland to support Finnish companies.
*) F.E.C = Further Educated with Companies is a labor market training concept to conclude an employment contract. Its purpose is to reconcile job seekers' current expertise, development, and career goals with the needs of potential new employers. The program lasts around six months and includes Aalto EE's high-quality training and practical work with a partner company.
Contact us
Contact us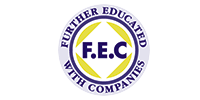 F.E.C participant Alok Jain says that the Global Talent F.E.C program gave him exactly what he needed to launch his career.
Read the whole experience
The program provides participants with an overall understanding of the Finnish business environment and its principle. It also helps participants recognize and market their expertise in the Finnish labor market.
Improve your knowledge about innovations and business development
Strengthen your communication and negotiation skills
Strengthen your abilities and profile yourself in your field of expertise and, for example, in internationalization
Acquire easy access to the Finnish labor market with the F.E.C. concept
Demonstrate your skills at your partner company
For
The program is for foreign nationals living in the capital region who have recently graduated from a Finnish university or School of Applied Sciences and are unemployed.
Also, suppose you are an unemployed immigrant or an immigrant under the threat of unemployment and have a university degree from another country and relevant work experience in your field of expertise; you can be accepted to the program, too. Furthermore, the program also fits you if you have moved to Finland because of your spouse's work or are a Finnish citizen moving back to Finland from abroad.
You must have sufficient English mastery to be eligible, as the program will be in English. Also, foreign individuals must have a right to public employment and business services, i.e., TE Services. You have completed your Bachelor's, Master, or Ph.D. degree from various fields of science. Full-time students cannot be selected.
The training program includes lectures, workshops, individual learning, and tutoring. As a participant, you will be assigned a mentor in your partner company during the program. You will also receive tutoring during the program to support your learning and potential for employment.
You, as the participant, the partner company, and Aalto PRO will sign a training contract for the program. You will work for their matched company for about 80% of the time allocated for the program.
Uusimaa Centre for Economic Development, Transport, and the Environment supports training.
In addition to working in the company and participating in the shared learning modules, you can choose from pre-selected training modules that best support your performance and development. Examples of possible roles and supportive modules:
Product development: you choose supportive online courses in innovation leadership, service management, and accounting to develop your expertise in R&D and investments and acquire the ability to work with the export team.
Export and Sales: In the World-Class Negotiator live online module, you learn to understand the negotiation dynamics and get a solid base to work with the export and sales team and negotiate with international clients.
The core modules common for all participants (8 days)
September 25, 2023: Orientation and Strategic job searching
September 26-27, 2023: Engaging Networks and Stakeholders
November 7-8, 2023: Communication and Cross-cultural leadership
December 13-14, 2023: Growth through value-based sales
February 2024 (TBC): Data driven business
Application to the Labour Training