This webinar recording is part of the Aalto Leaders' Insight series that share academic findings, the best company cases, and examples executed in Finland and globally. The focus is on how to keep customer's needs in mind and strive for added sustainable value for the business.
Content
Beyond greenwashing and whitewashing – Extracting value from doing the right thing,
Dr. Pekka Mattila, Group Managing Director at Aalto University Executive Education and Professor of Practice at Aalto University School of Business

Case SOK, Lauri Toivonen, Senior Vice President Marketing at SOK
---
Dr. Pekka Mattila serves as a Professor of Practice at the Aalto University School of Business. He works frequently with European, Asian, African, and North-American executive audiences on themes of strategic management and agility, strategy co-creation, business model innovation, executive leadership, top team dynamics, change management, organizational culture and strategic marketing.
Since spring 2011 he has served as the Group Managing Director and Associate Dean of Aalto University Executive Education.
In addition to his academic activities Dr. Mattila has conducted an active business career. Currently he serves as the Chairman of the Board or as a Member of the Board at a number of innovative companies. Previously he served in executive, management and senior staff positions in the Nordic financial services industry. Currently he serves as a Member of the Board of The Finnish National Gallery. From 2009 till 2017 he served as the Chairman of the Board of the Helsinki Festival. He is a Founding Member of Nordic Institute of Business and Society.
Dr. Mattila holds a doctorate and masters in sociology at the University of Helsinki and an Executive MBA at London Business School. Over the years, he has frequently visited a number of prestigious European and Asian universities teaching management, organizational behaviour, marketing and sociology. Dr. Mattila has authored a number of managerial books on leadership, change management and strategic marketing and sales.
Dr. Mattila's consulting and coaching career started in 2003, and his corporate clients comprise over 280 Nordic and international companies, entrepreneurial ventures as well as prominent public sector institutions and NGOs.
---
Lauri Toivonen, Senior Vice President Marketing, S-group, Finland
Lauri Toivonen is highly-experienced and recognized business developer in the Finnish retail market.
Lauri is representing thought leadership and strategic enhancement among marketing in the transforming retail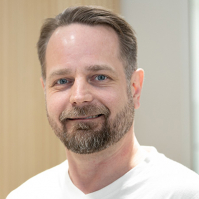 market. He is experienced in multiple global and local business development roles, both from start-up level and publicly traded organizations. Leading transformation and innovativeness so ambitiously and successfully, that the results have been recognized globally. These award-winning solutions have conquered the market and have been recognized in global form, such as Cannes Lions, The One Show and Clio Awards.
Specialties:
leadership / transformation
change management / business development
business design / service design / processes enhancement
branding / marketing: strategies, processes, implementation
digital / mobile
Are you interested in Marketing and Sales training programs or thinking of company-specific or customized solution? Read more from here.
This webinar is part of Aalto Leaders' Insight content that you can subscribe to your email.