In a world of ever-changing new technical buzzwords, the term "Metaverse" has recently been eclipsed by concepts like "Large Language Models" and "Generative AI". Yet the XR, or Mixed Reality, industry is thriving, growing rapidly, and continually delivering new solutions that are nothing short of mind-blowing to industries and consumers.
Please join Leslie Shannon, author of the Metaverse-focused book Interconnected Realities, as she examines exactly what the Metaverse is, how it's developing, where it overlaps with AI, and just how long it's going to be before you can get help from ChatGPT during a job interview. If you think the Metaverse is dead or irrelevant to you or your life, prepare to be surprised.
Register to watch the recording
Keynote speaker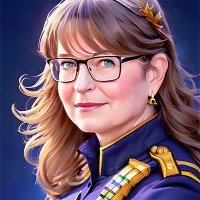 Leslie Shannon is the Head of Trend and Innovation Scouting for Nokia. A Silicon Valley-based futurist, she focuses on identifying tech disruptions and opportunities for Nokia and its customers, including 5G-powered developments in robotics, drones, visual analytics, cloud gaming, and especially augmented and virtual reality, the foundations of the Metaverse. Leslie has a BA from the University of Virginia and a Master's Degree from Yale University. She has written Interconnected Realities, a study of the Metaverse's purpose, and Virtual Natives, examining how Generation Z (age 25 and below) differs from other generations in its use of digital tools. She does all her daily fitness work in virtual reality.