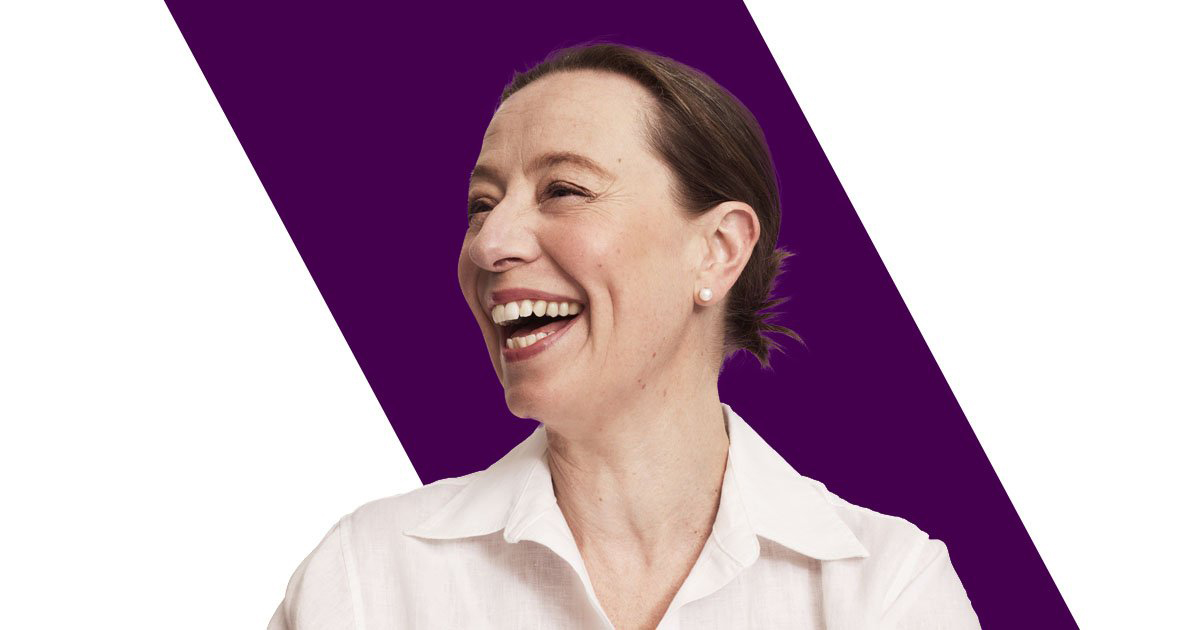 "Continuous learning encourages self-reflection, forcing you to weigh on personal strengths and weaknesses, and challenging to see yourself and the world afresh."
So says entrepreneur Ia Adlercreutz, who has been a student pretty much all her life. She is a university graduate in communication and cultural history, holds a second degree in fine arts from the University of Arts and Design, has completed the EMBA program at Aalto EE, and, most recently, has become a part-time organic farmer.
Her desire to learn stems from a curious mind. But constantly learning alongside work is no easy feat.
"It's a rather all-consuming way of life for sure," she remarks calmly. She's not one to think things should always be easy and effortless. As a child of entrepreneurs, she learned that life is about pushing yourself, taking responsibility, and approaching different areas of life with an open mind. And when an obstacle comes your way, you don't lay on your laurels but get busy.
"Over time, I've come to see that the "upside" of continuous learning far outweighs the work you have to put in. This way of life reflects who I am, and going against it would be crippling."
Over time, I've come to see that the "upside" of continuous learning far outweighs the work you have to put in."
"No matter what I've been studying, it's always complemented what I've learned before. In the end, seemingly unrelated fields have merged into a logical continuum, where knowledge builds upon knowledge."
How about the latest twist: why would an entrepreneur immersed in a world of strategies decide to study agriculture?
Ia's parents own a farm, and she seems to be facing two optional future scenarios: "Either I'll anxiously watch their life's work go to waste, or I take the plunge and study, so I can continue the farm."
Now Adlercreutz has a degree in agrology, and the spring planting season is about to begin.
Practicing at the livestock farm differs from leadership training – or that's what you may think. When left alone with a bunch of unruly colts, you soon realize you have a management task at hand. "Faced with ten stallions on their hind legs and coated in sweat, you know you have to believe in yourself and show them who's in charge. You can't show them you're scared but take control."
In these types of moments, you learn so much, like feeling the adrenaline rush through your veins. "I've never felt as alive as during the farm training. Experiencing the natural cycle of life brings such deep happiness. It's an overwhelming, almost primal experience.
Adlercreutz talks about the way you learn different things in different contexts and see new connections. Without exposing yourself to new concepts and experiences, it's difficult to gain a fearless mindset. Fear, on the other hand, is a major energy drain.
Openness, hard work, and self-compassion – merging these three will take you a long way."
According to Adlercreutz, there's no point in waiting for the right time to start studying. There'll always be some reason for the delay, whether children, aging parents, or a tricky situation at work. The right time to continue studying is now.
Being busy with many things doesn't equate to pursuing perfection. It's good to know what drives you and head for new challenges with courage.
"Openness, hard work, and self-compassion – merging these three will take you a long way."
Get to know our other customer stories and join leaders and professionals like you