Basics of Project Management
– PM 1
Basic Knowledge and Skills for Efficient Project Management
Basics of Project Management – PM 1 is concise and effective training. It will provide you with the knowledge and tools to manage your projects. The aim of the training is to provide you with basic project management knowledge and the skills to support participation in projects.
Effective and Professional Project Management as the Goal
In the Basics of Project Management – PM 1 training, you will learn the knowledge and good practices needed for professional project management. Through the example project, you will learn about the challenges of design, implementation, and guidance, and the best methods in practice. You will learn how to proceed smoothly from a project idea to a successful outcome. After the workshop, you will be able to manage your own project in a more controlled and professional way, and you will understand how project work can be developed.
Contact Us Go to the page in Finnish
Project Management Certificates
After completing the training, you will be prepared for most PMI and IPMA certification processes. Especially when taken in combination with Aalto PRO's PMI and IPMA certification workshop, Project Management Basics – PM 1 provides a good starting point for preparing for certification. The workshop can be counted toward the completion or renewal of both PMI and IPMA project manager certificates.
Contact us
Contact us
For
The workshop is intended for everyone who does project-related work:
Project managers
Sub-project leaders
People working in a project-centered office
People working on projects who need a good overview of the methods and benefits of project management and work
Project coordinators, engineers, and designers
People working on development and delivery projects in various fields
The duration of the training is two days and it consists of lectures, group work, and exercises.
The training covers the following areas:
Scope management
Cost control
Timetable management
Quality management
Management of the whole, resources, and risks
Project organization, changes, and communication
The start and end of a project
Program Structure
Day 1
Day 2

Introduction to Projects and Project Management

Project management process groups and areas
Project characteristics, management models
Project management organizations and standards

Project Management by Sub-Areas

Management of the whole
Scope management
Resource and timetable management

Project Management by Sub-Areas

Cost control
Communication management
Quality management
Procurement management

Project Management Certificates
Instructor
Kai Koskinen, DiscoverIT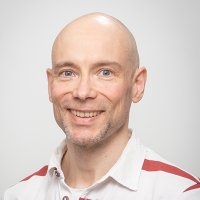 Instructor Kai Koskinen has over 10 years of experience in implementing project management training programs and trainings tailored to companies.
He has worked as a project business researcher at the Helsinki University of Technology, and studied in the postgraduate project management training program in Montreal. He has extensive experience in various project environments, as well as with project management methods and project management tools. Koskinen is a PMP-certified project manager.
Program Fee and Registration