The project 24 Vases in 24 Days started as a brief given by Aalto University and Aalto University Executive Education (Aalto EE). The task was to design and produce a series of unique ceramic objects to be used in Aalto EE premises in Helsinki. More precisely, the objects should be flower vases, big ones and small ones. Six students were selected and the teacher of the project Nathalie Lautenbacher brought up to the students an exciting detail: Each flower vase would be produced in Jingdezhen, China, at the source of porcelain manufacturing. The students were asked to produce alltogether 24 vases within 24 days.
The group was invited to work in a ceramic studio provided by the Jingdezhen Ceramic Institute in Yiangxi Province. The students, Saija Halko, Nikolo Kerimov, Matias Liimatainen, Maria Punkkinen, Collin Velkoff and Man Yau kept a photo journal during the process to capture their experiences and different working stages in a new environment for all of them. With the help of three teachers specialized in ceramics from Aalto University, Nathalie Lautenbacher, Priska Falin and Tomi Pelkonen alongside the local staff from International School Jingdezhen Ceramic Institute, the project 24/24 realized from the sketches to the series of unique vases. The journey began from Helsinki, whereas the students started to design their vases, yet already the design process seemed a new situation - none of the students had ever been to China nor worked in such a different environment.
"For this upcoming project, I have tried to keep my expectations limited. I don't want any preconceived notions to dictate what I am going to make in this new environment. I want to remain open and allow my work to be inspired and to grow by this experience." - Collin
"It's going to be a challenge to see if my design together with new materials will work out within the planned schedule. I'm curious if I'm able to finish everything in such a tight schedule. I'm looking forward the go out and walk in the nature, experience the new type of food, meet new people and work in a new environment as a whole, it's going to be exciting." - Maria
"As a designer who's using mainly ceramics, travelling to "The Capital of Porcelain" feels like I'm achieving one of my dreams. I'm curious if the porcelain in China is very different compared to the one we use in Aalto. I'm also looking forward to see what are the coloring possibilities there. The coloring in material or glaze plays a huge role in my design production." - Saija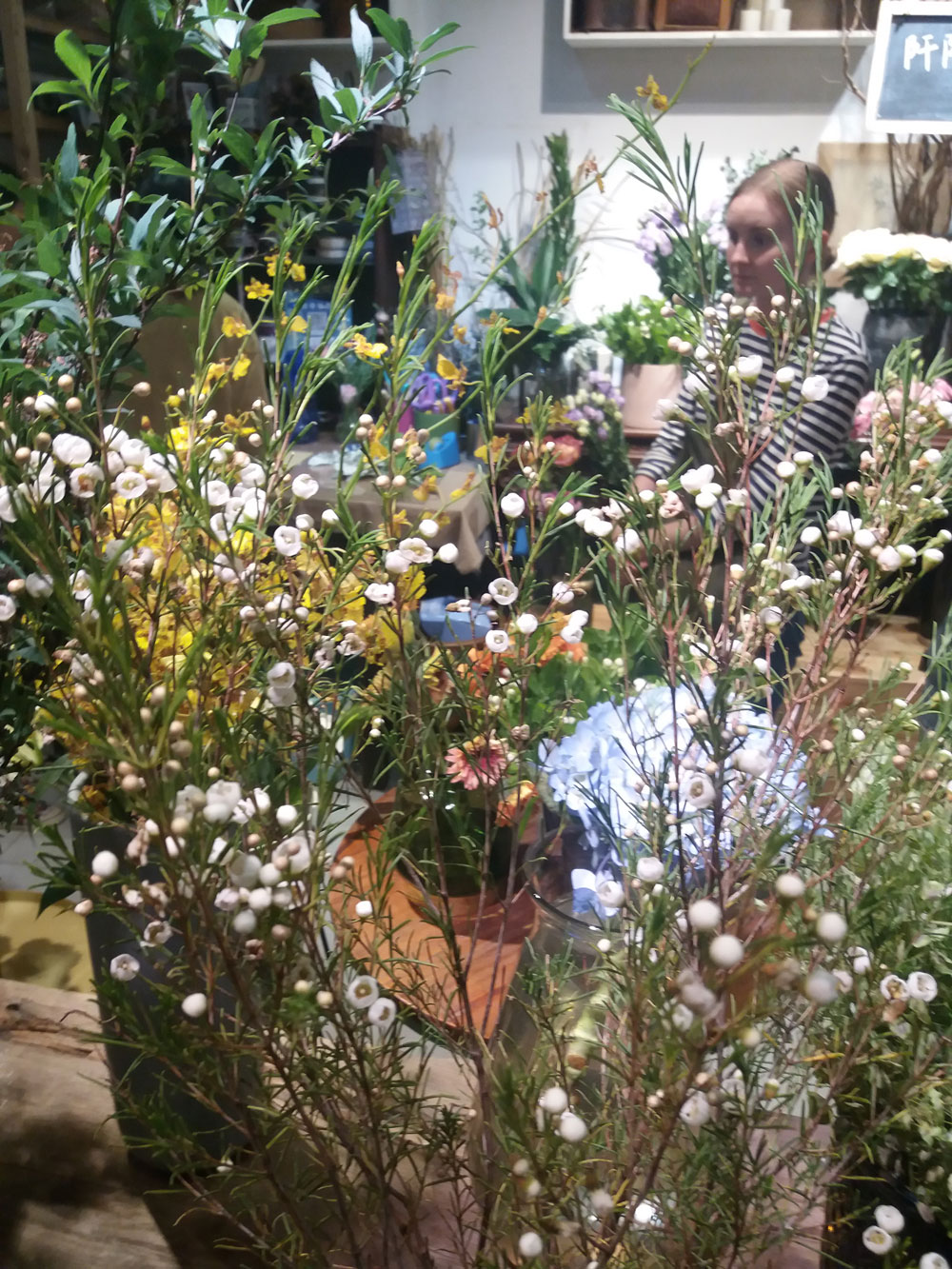 Photo 1. The meeting at the florist HC Barch in Helsinki. Petri Motari, the head of the company, gave for the students some helpful information about the usage of the flower vases in general.
The group traveled to this so called Capital of Porcelain in Mid March 2018, and produced the works on the spot during a three weeks workshop in the ceramic studio reserved to visiting international artists. The students worked each on their own design, and were also provided a very unique possibility to co-operate with with local craftsmen: throwers, trimmers, kiln masters as well as porcelain painter.
"The third day at the campus [Jingdezhen]... feels so odd. To me it seems like the locals value very different things in ceramics than myself. What seems special and unique for me, for example the silk printing with traditional methods on greenware, seems too slow and irrelevant technique for them. On the other hand, the local students are able to make a perfect model just by looking at the picture hanged on the wall, not using stencils. It's quite amazing how accurately they can use their vision with the working hand." - Man
"Working in a new environment is quite nice, I feel like this situation keeps me productive and concentrated on the project itself. Being detached from the casual everyday life I'm not distracted of the things I'd normally be." - Matias
"I'm thrilled to use these new materials, casting is so much easier with this kind of a slip! And it's amazing how wide a range of glazes with easy access, not to mention the price itself." - Nikolo
"This is the first time I'm working on such a large scale ceramic piece, thanks to the local craftsmen. Even the model, ordered from the local model master, is so big that I can't even cast it myself." - Maria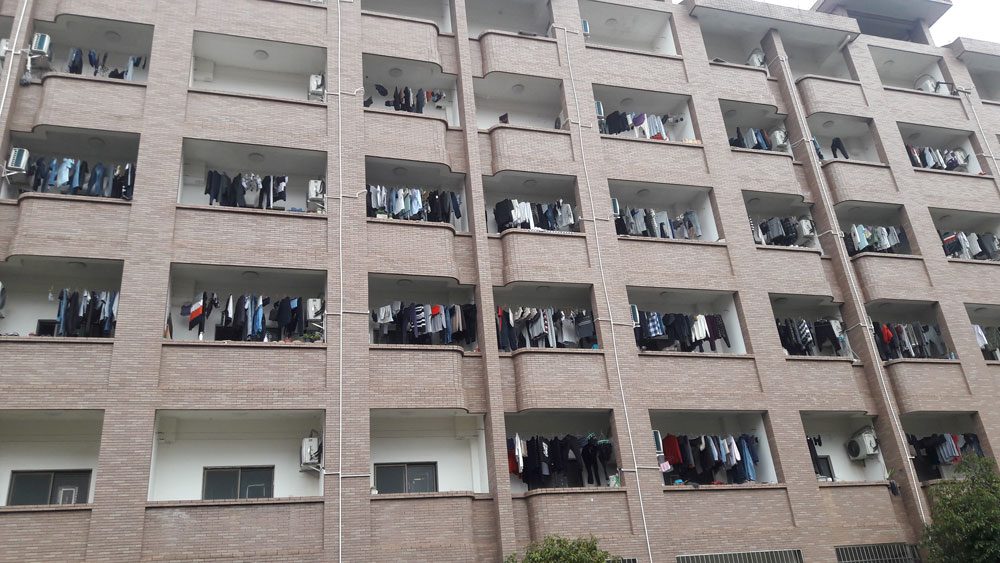 Photo 2. The student campus buildings.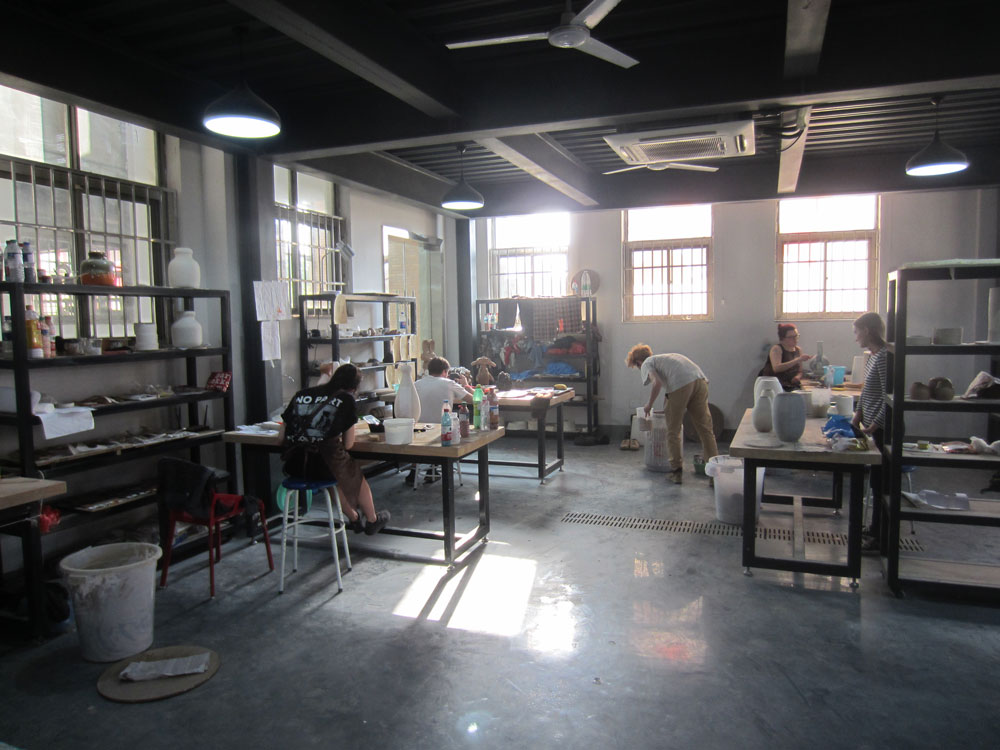 Photo 3. Students working at the Jingdezhen Ceramic Institute, International Studio.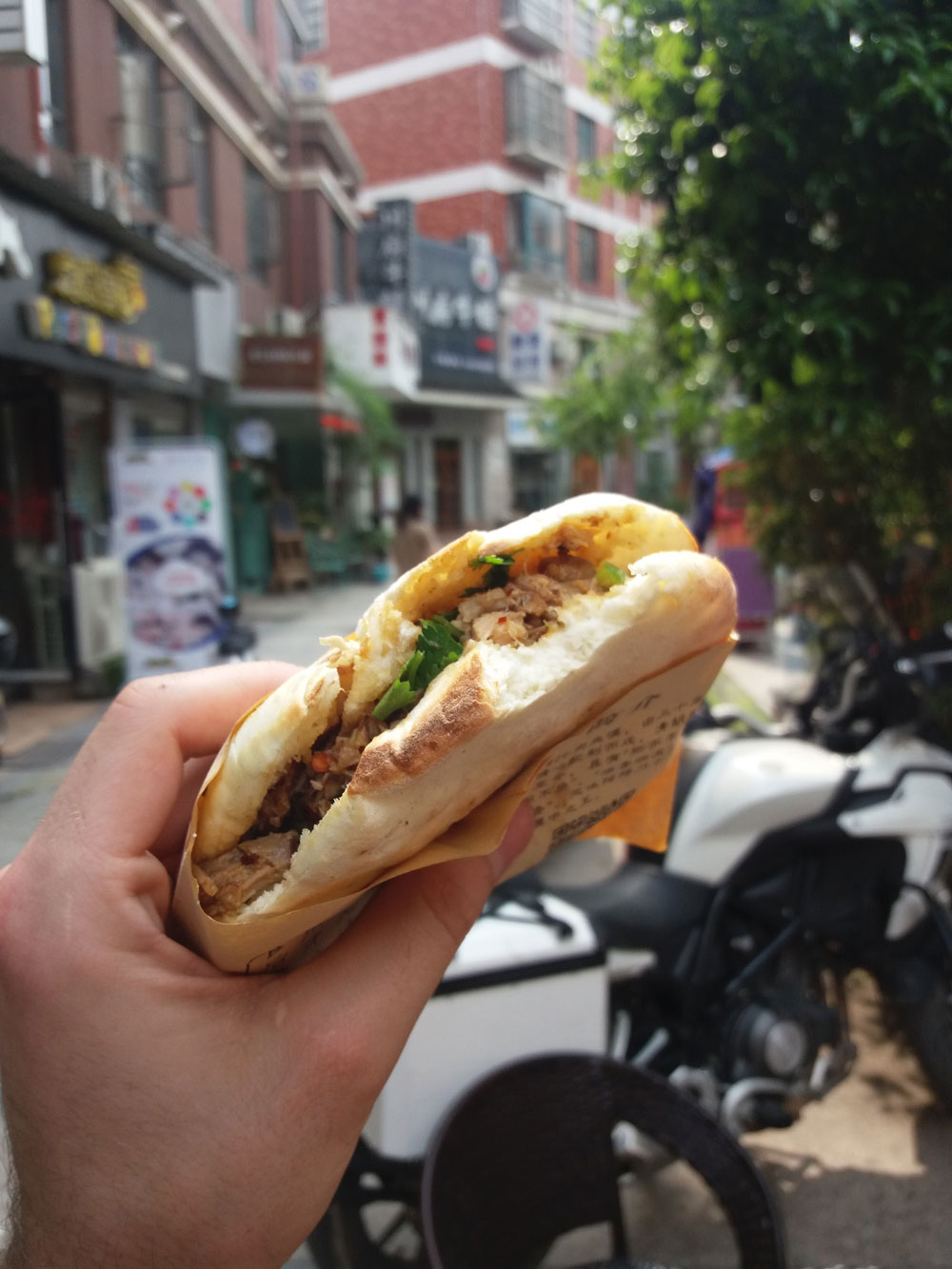 Photo 4. Local street food.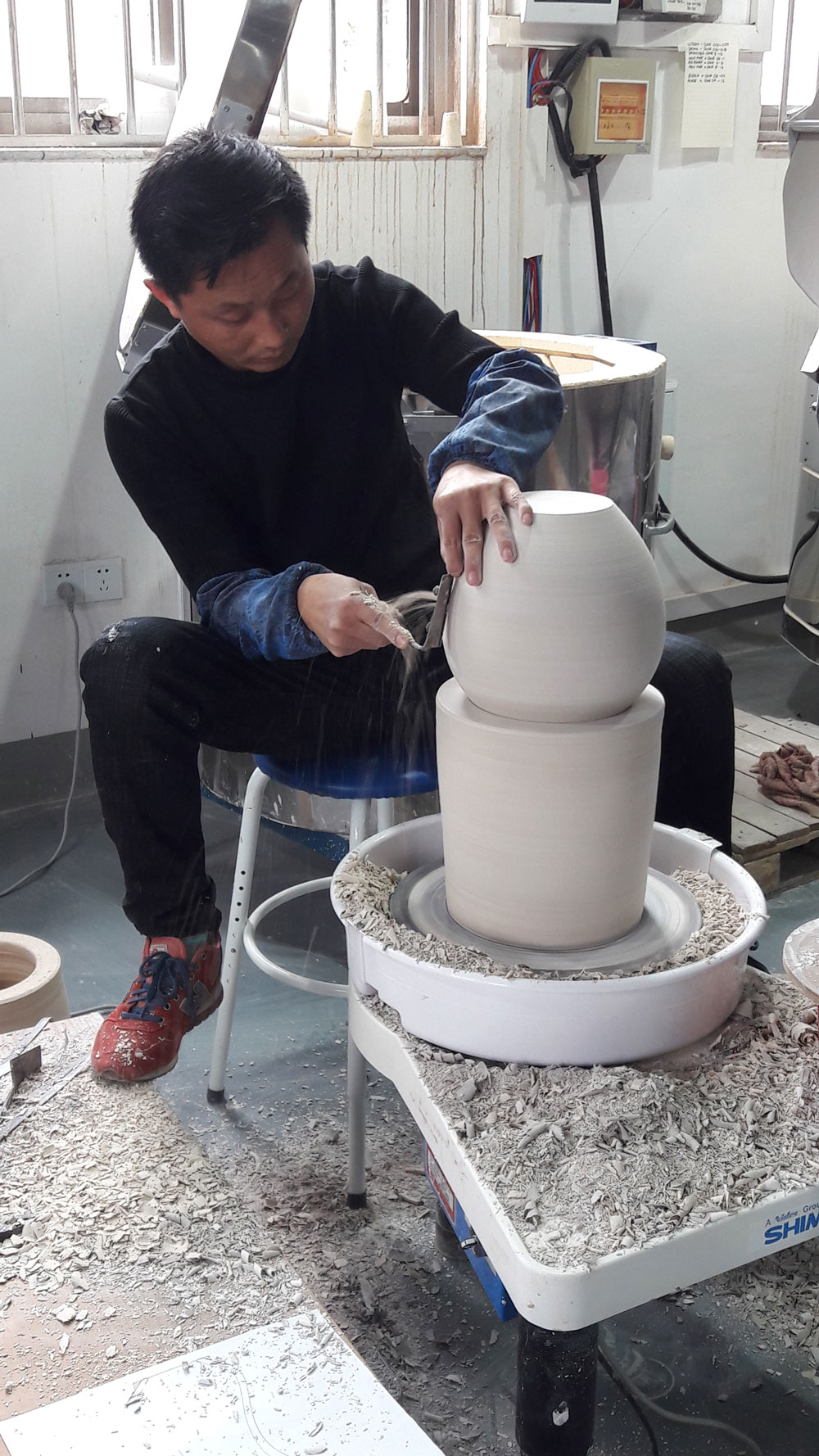 Photo 5. Some of the students worked with the local craftsmen, i.e. trimmers.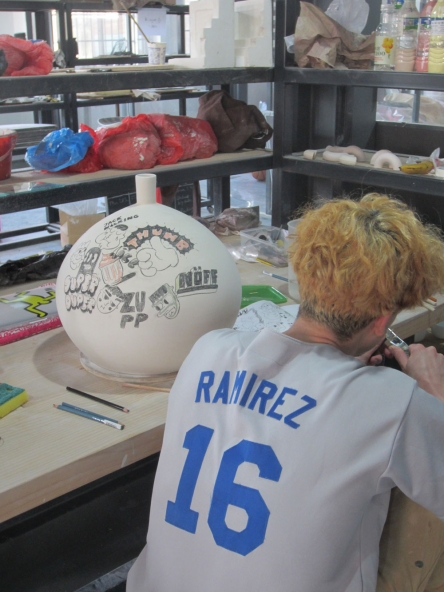 Photo 6. Kerimov's working process.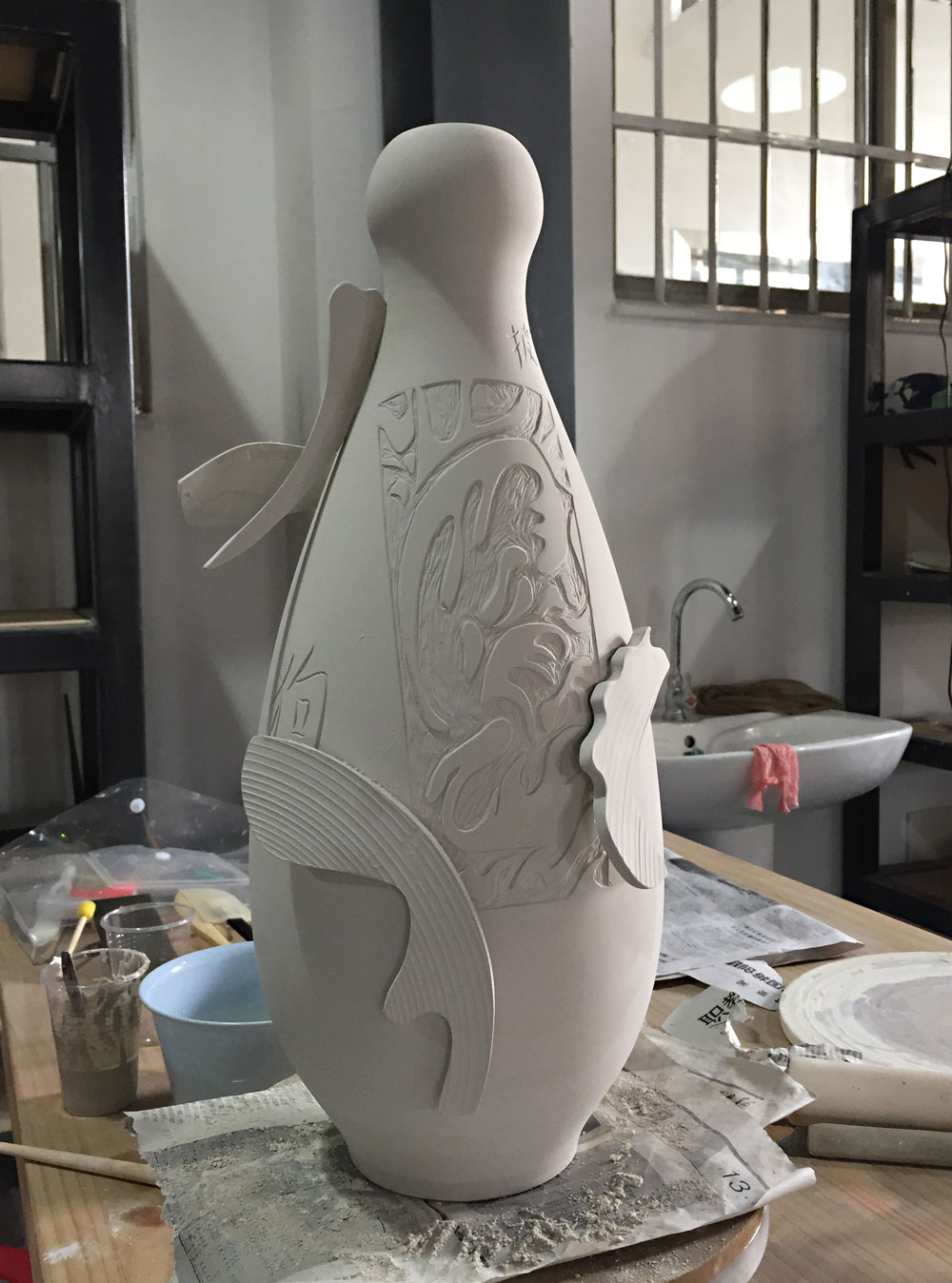 Photo 7. Yau's greenware piece.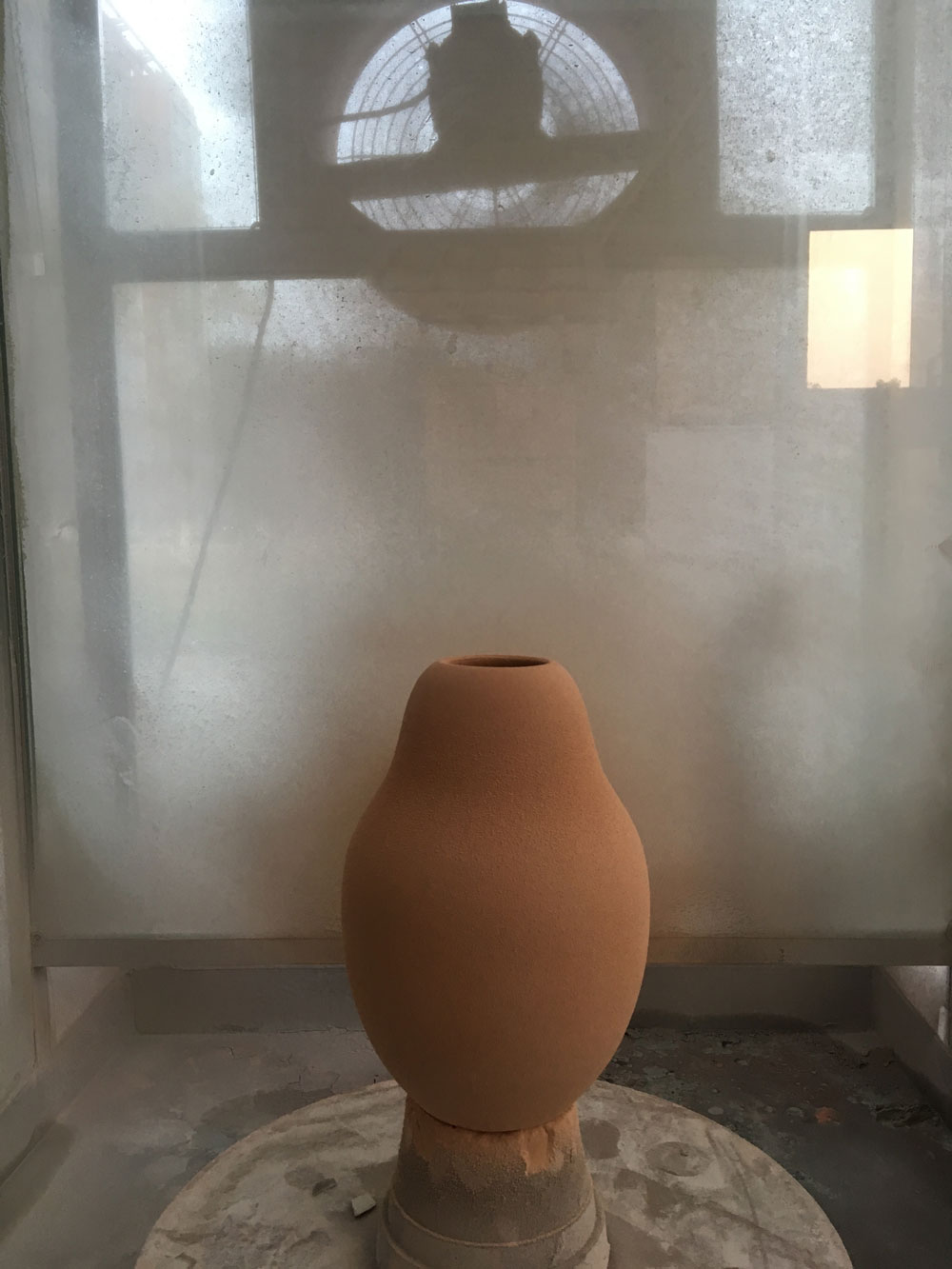 Photo 8. Halko's glazing process.
Photo 9. Liimatainen's greenware pieces waithing for the glaze firing.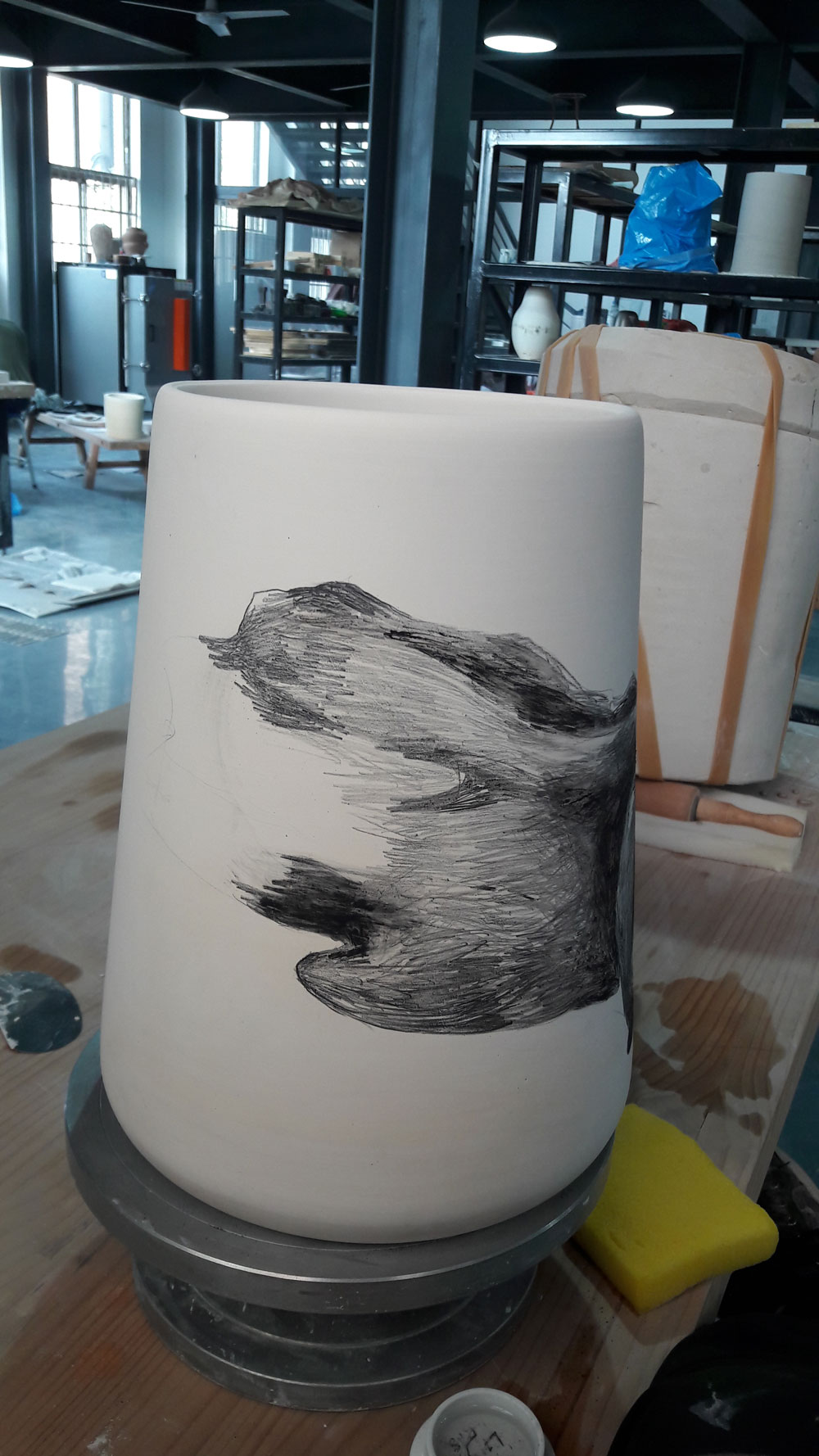 Photo 10. Punkkinen's oxide pencil process.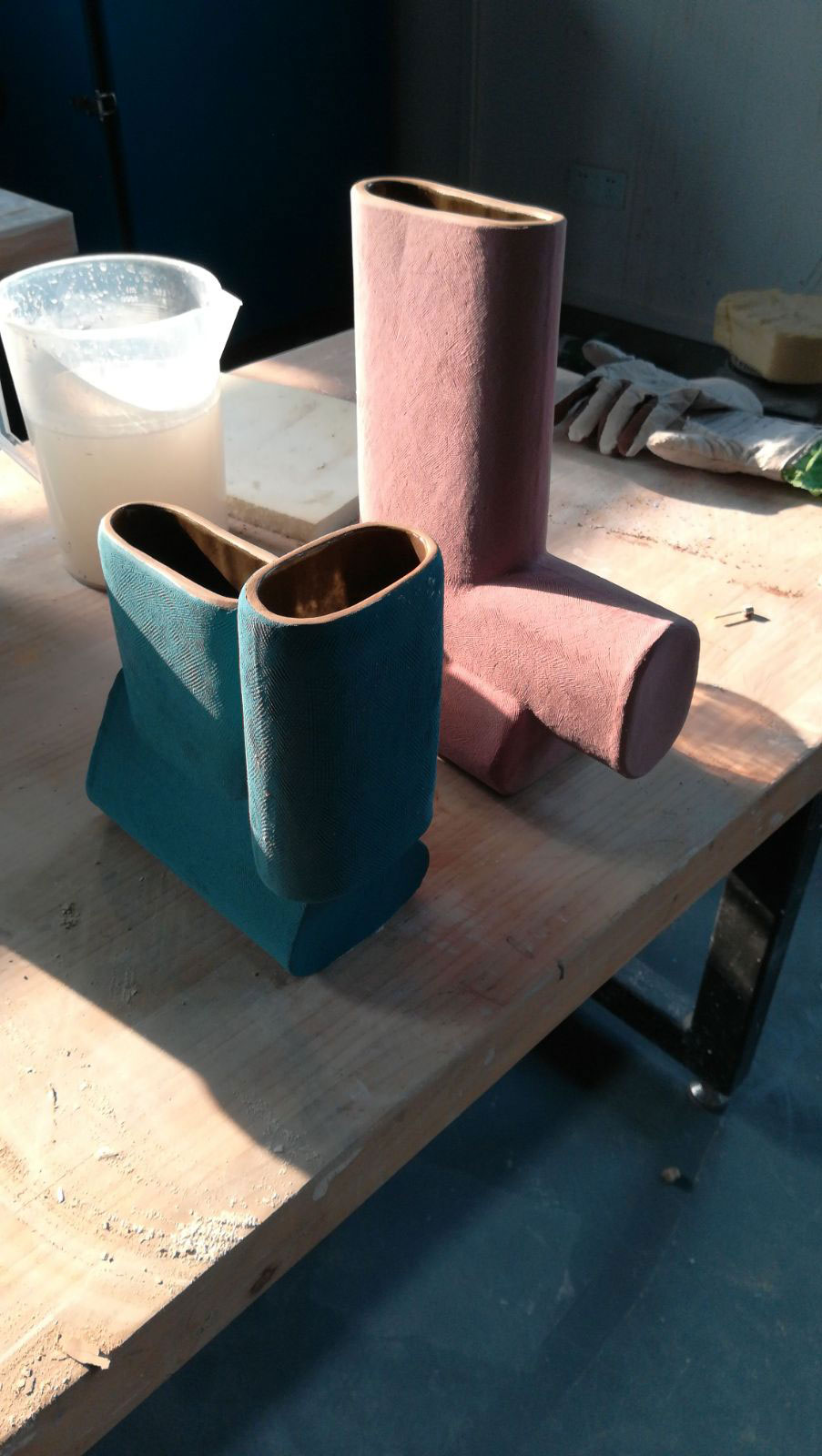 Photo 11. Velkoff's hand built vases.
During their stay, the group got to know the Jingdezhen Ceramic Institute premises, faculty and some very helpful student assistants who helped in everything: translation, understanding sometimes unfamiliar working methods, ordering late night food to the studio from a variety of different restaurants!
Jingdezhen has a huge history and tradition of handcraft and industry in porcelain. The group got the opportunity to visit interesting local craft centers, studios and companies in the field. And naturally, they climbed to the legendary Gaolin mountain, were kaolin, the raw material of porcelain, was found more than a thousand years ago.
"Gaolin mountain and the Yaoli Village were the most impressive and overwhelming experience, but I must say that the last day's massage was insanely good. I still think of it." - Maria
"To me the trip to Sculpture Factory was special, the calm environment with beautiful small craft stores were so attractive." - Saija
I loved Big Pot Throwing Factory. The place itself is quite interesting and there were nice dogs and porcelain painters. - Matias
"Big Pot Throwing Factory place was the best trip!" - Nikolo
"I guess Big Pot Throwing Factory was the most interesting place to visit, maybe because I got a chance to throw myself as well. It was so much fun and if I ever come back, I would visit there again!" - Collin
"For me it's hard to say which one of the trips were the most impressive, I think everything we experienced there was already so impressive in principle. But, what really took my my heart was this dog called Raza who came to say hi to the studio almost everyday." - Man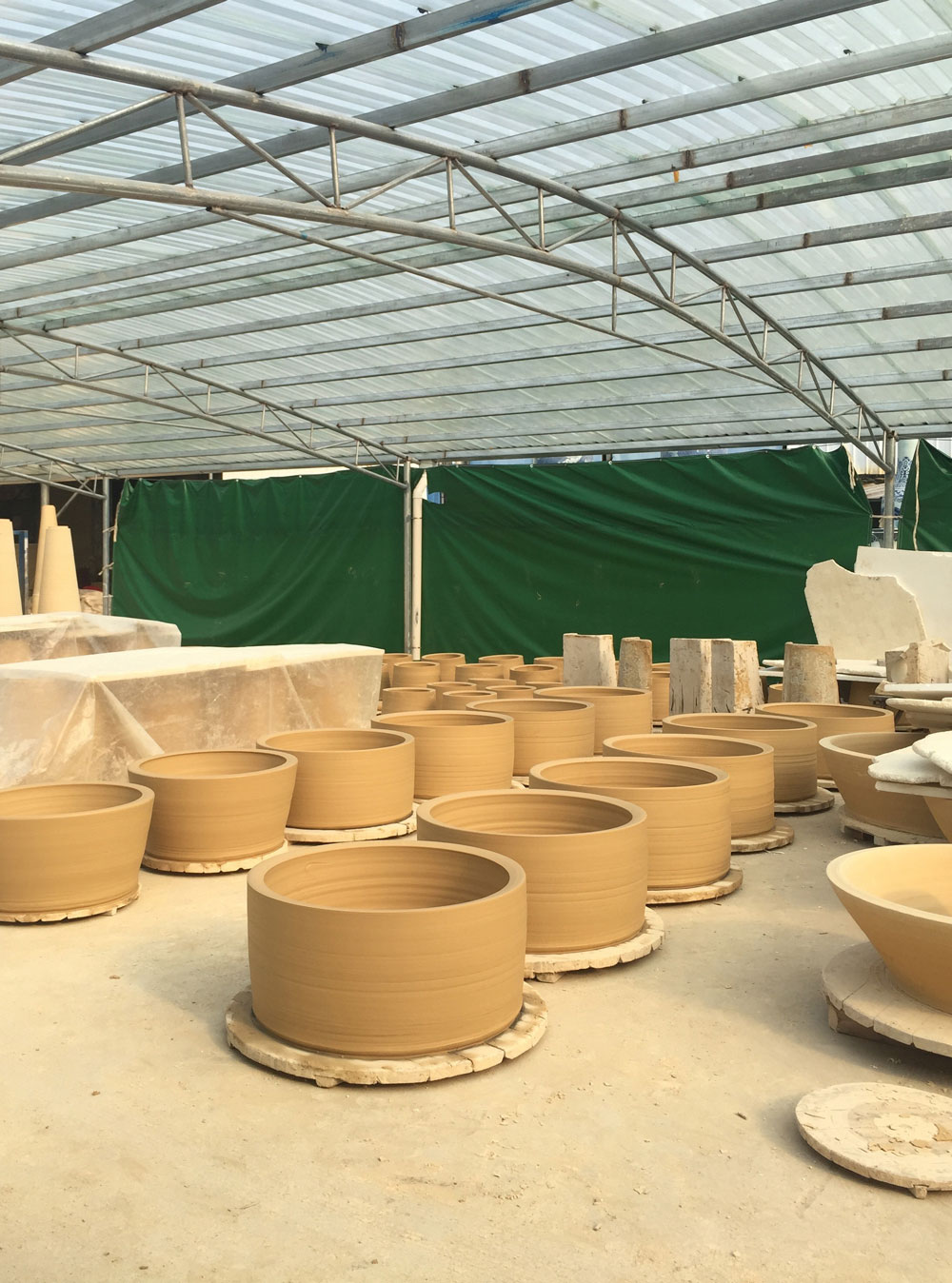 Photo 12. Visiting Big Pot Throwing Factory.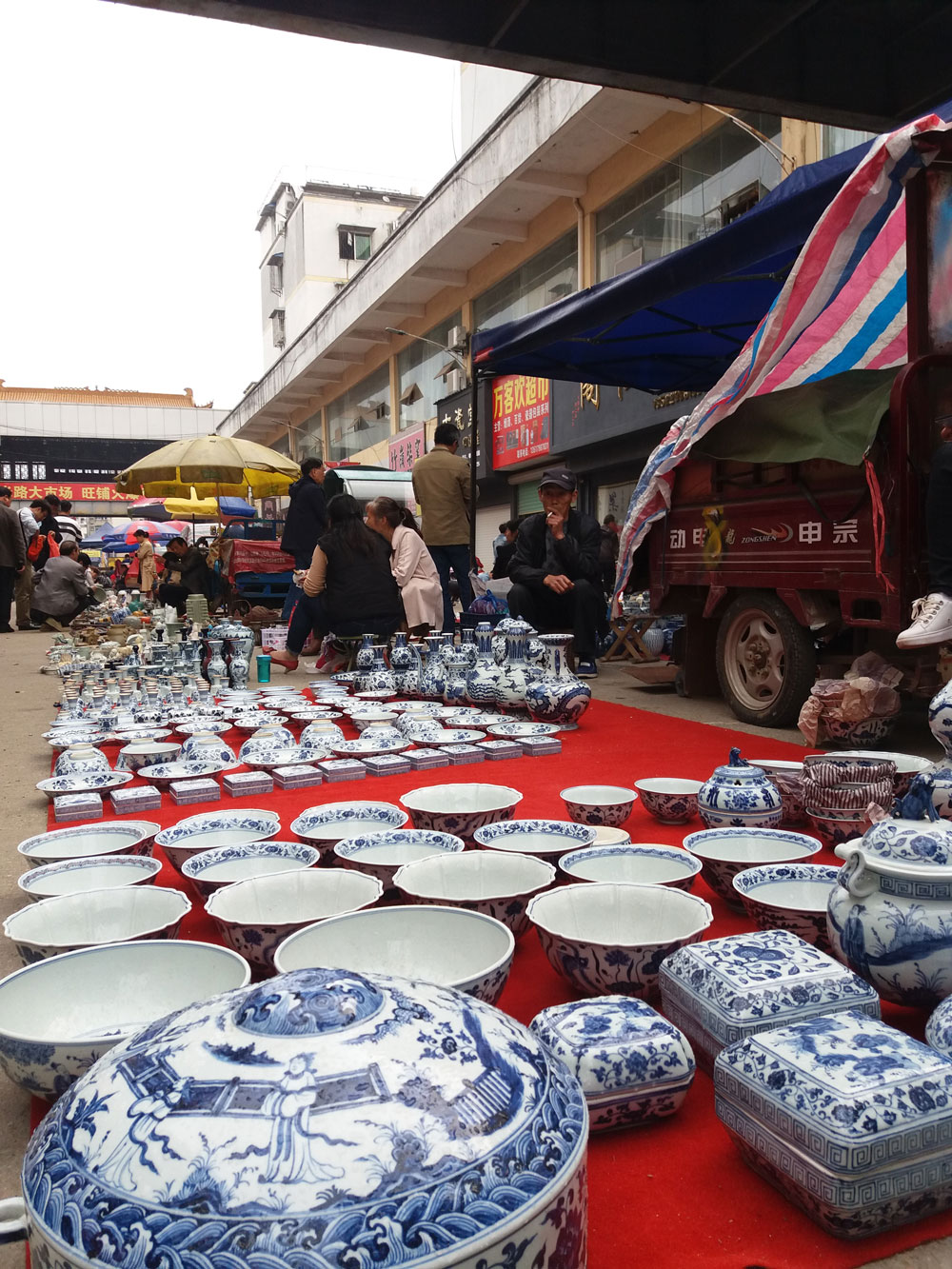 Photo 13. During their last days, the students visited at Famous Shard Market.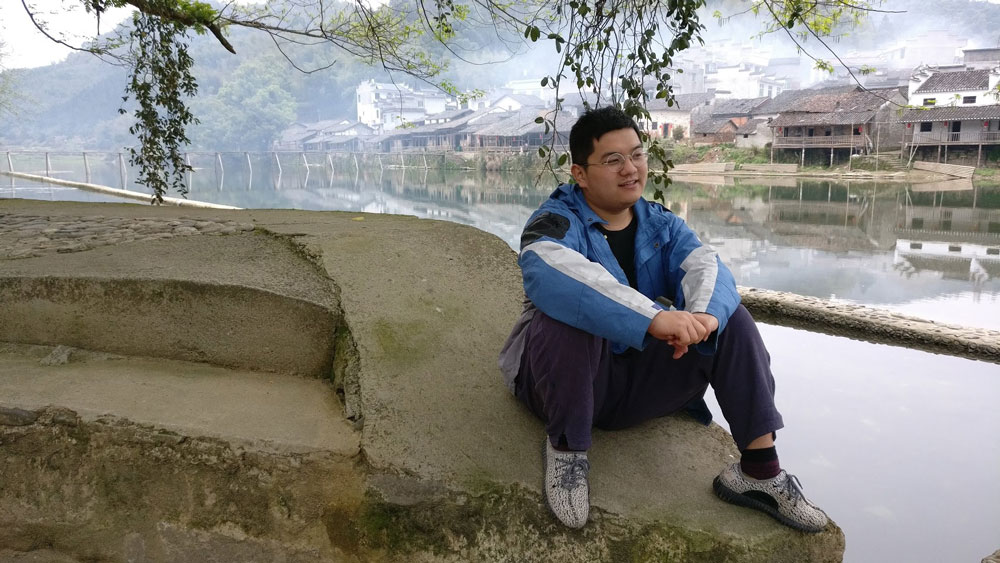 Photo 14. Student assistant Pang, thank you for all your help!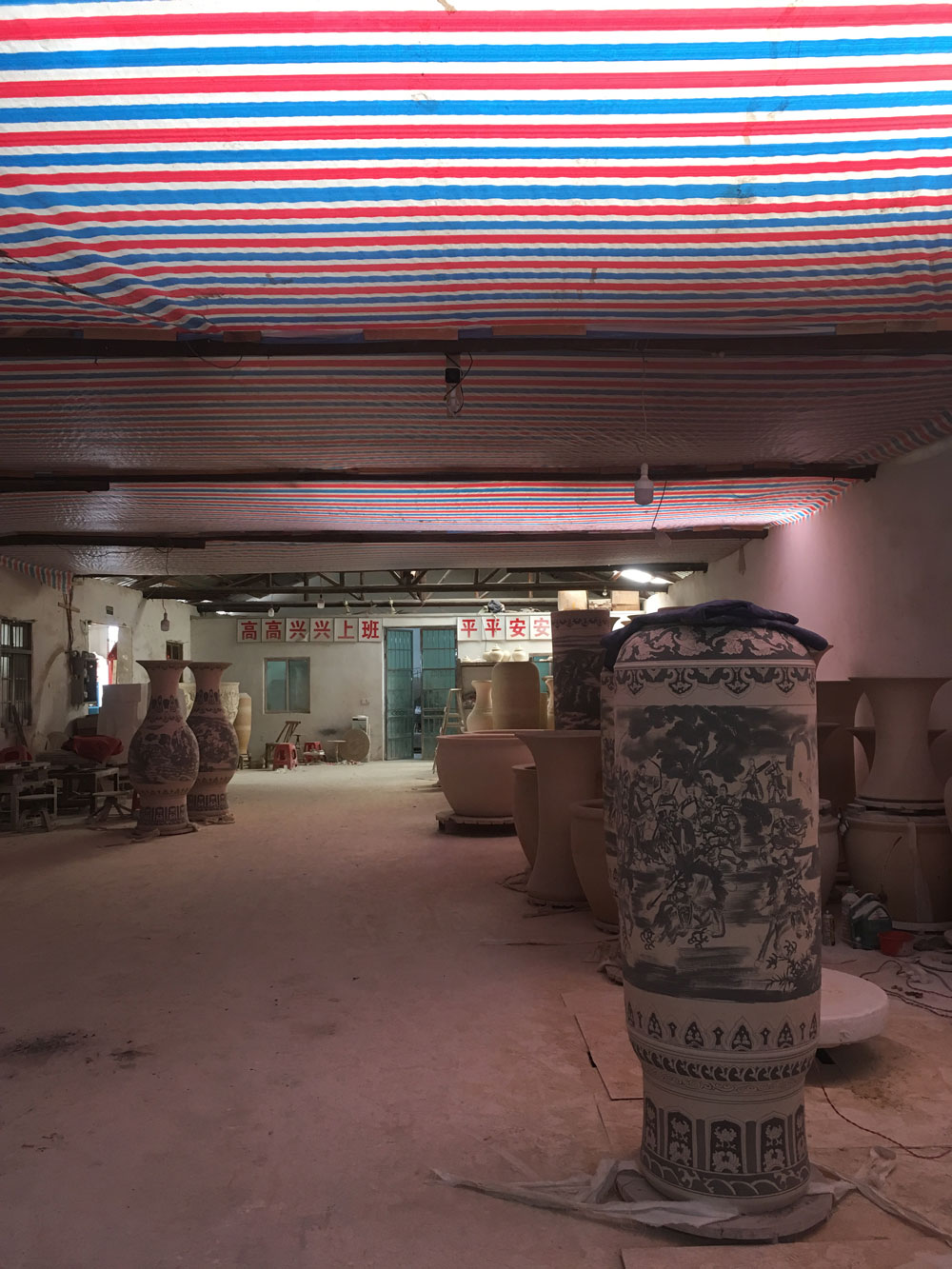 Photo 15. From Big Pot Throwing Factory, where they had a separate room for the porcelain painters.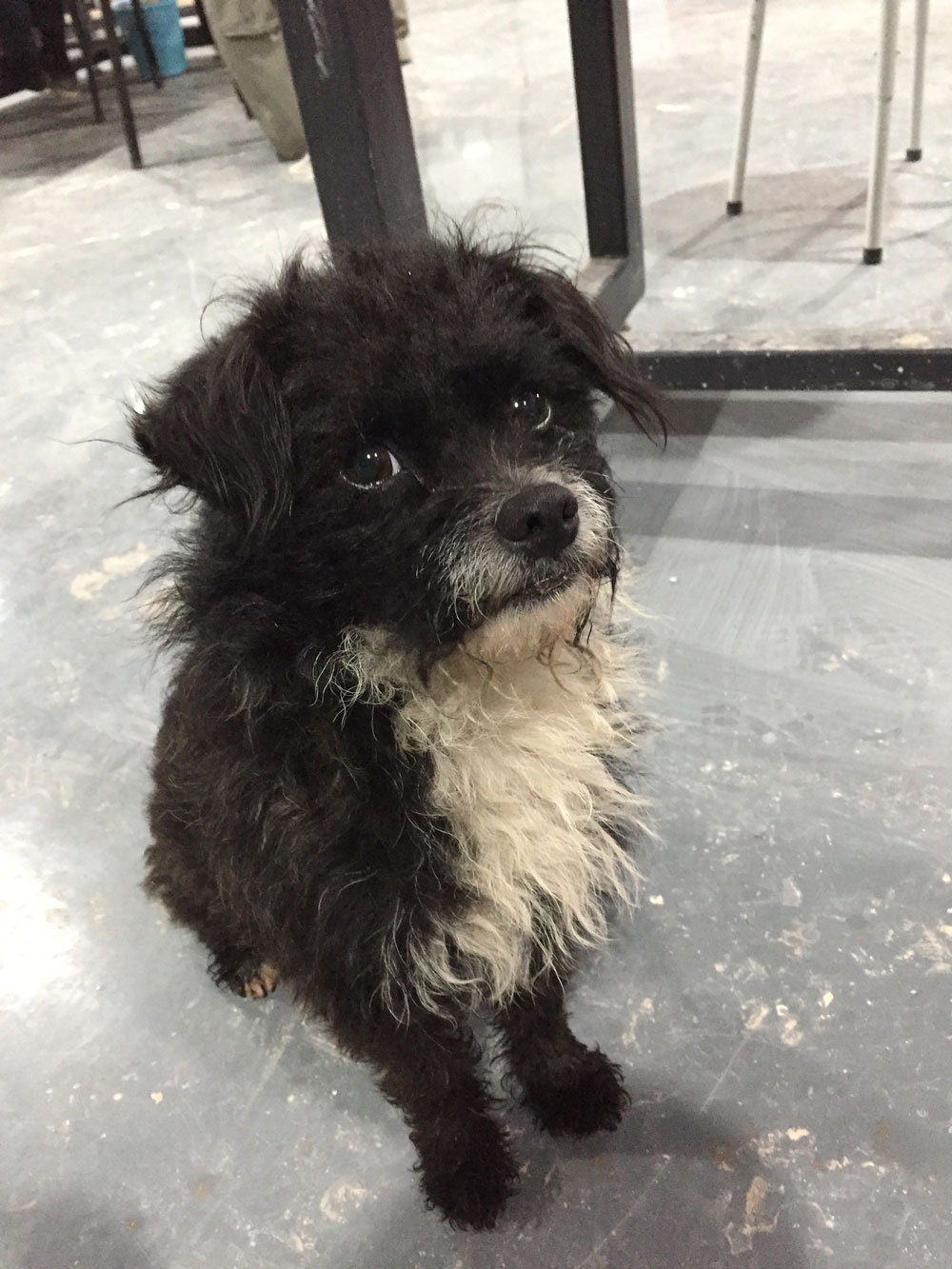 Photo 16. Raza the studio dog and Yau became really good friends during the trip.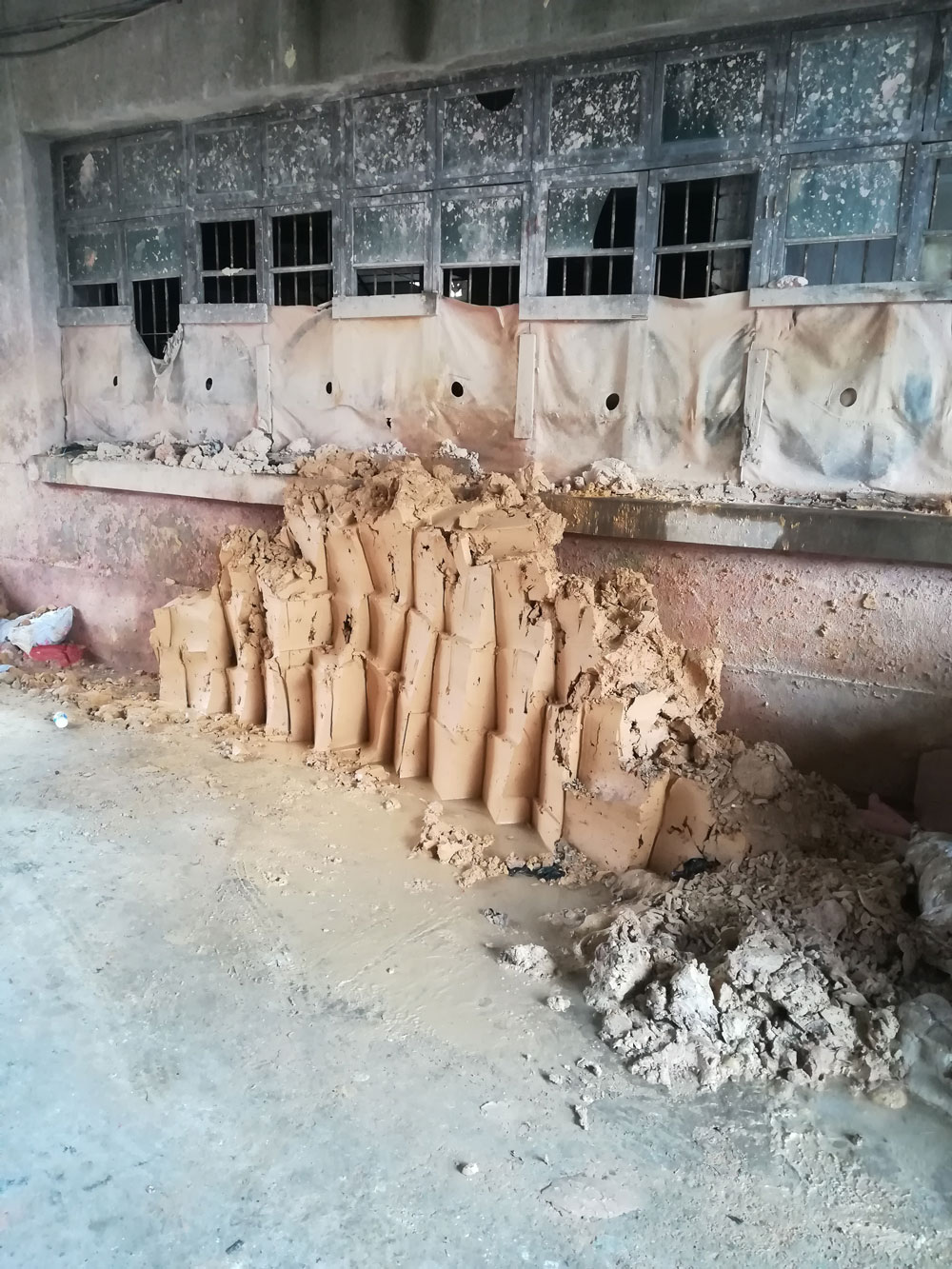 Photo 17. Clay outside of a mould making workshop in Sculture Factory.
The final works will be presented in an event in Aalto Executive Education premises in Helsinki in June 2018. Physical objects and a documentary film of the travel and work process will be presented there for the first time.
"I really hope I can come here back and stay a bit longer!" - Nikolo
"24 works withing 24 days was a challenge, a journey and an experience that is hard to forget. I will miss the staff, the food and of course the studio dog Raza." - Man
"The student assistant Pang helped us so much in everything, it's hard to imagine how we would have managed to get things done." - Maria
"It was such an enriching experience to meet local people. They were so welcoming and warm-hearted." - Collin
"The help of locals is unforgettable: even ordering the water to our apartment would have been a struggle without their help." - Saija
"Pang was such a nice person! I wish I'll see him and the others again!" - Matias
Final Pieces
Photos Eeva Suorlahti
Collin Velkoff

Collin Velkoff. Enkidu Collection. Press mold, hand built, stoneware.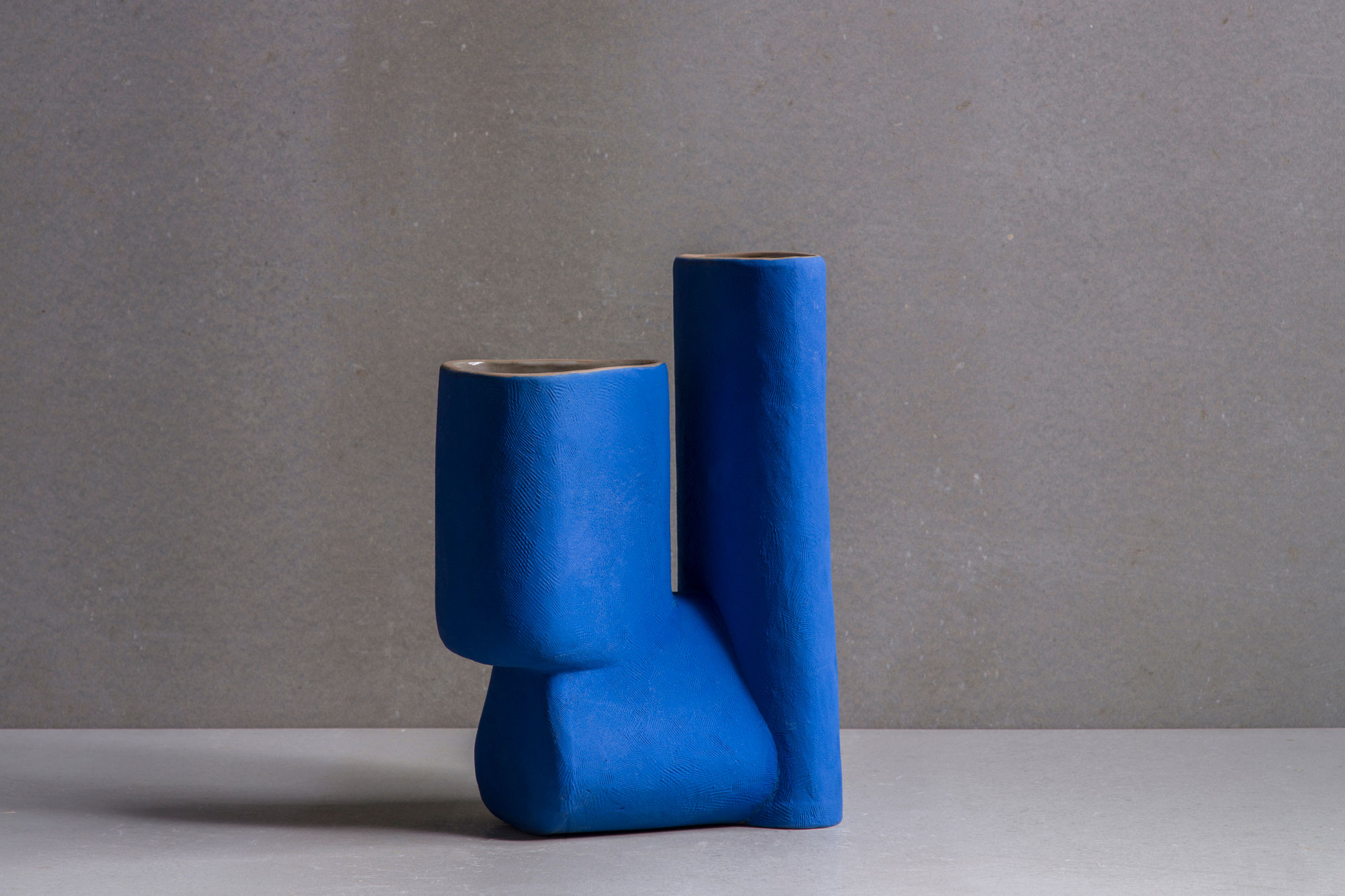 Collin Velkoff. From Enkidu Collection. Press mold, hand built, stoneware
Man Yau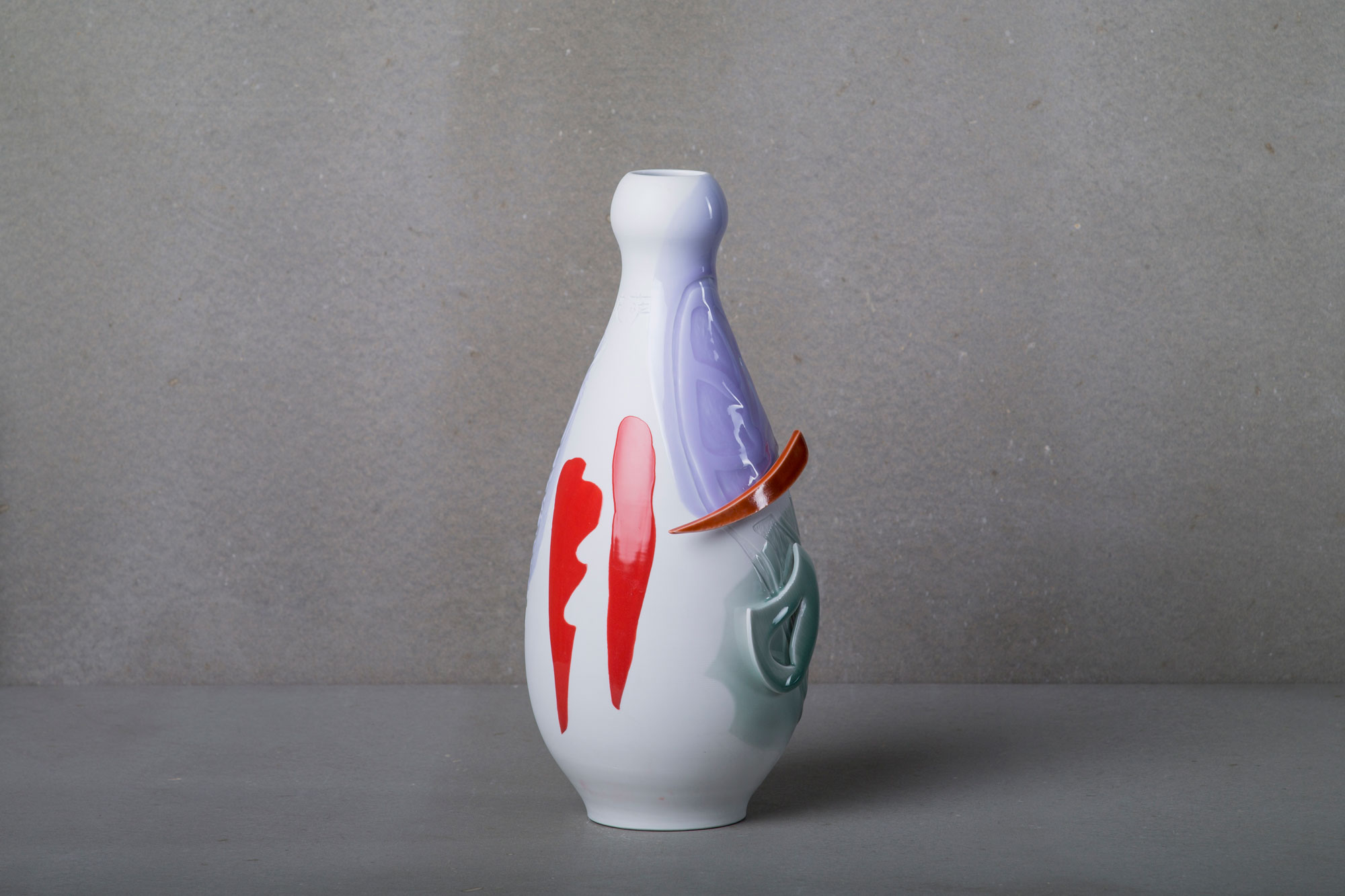 Man Yau. From Raza Series. Thrown porcelain, engraving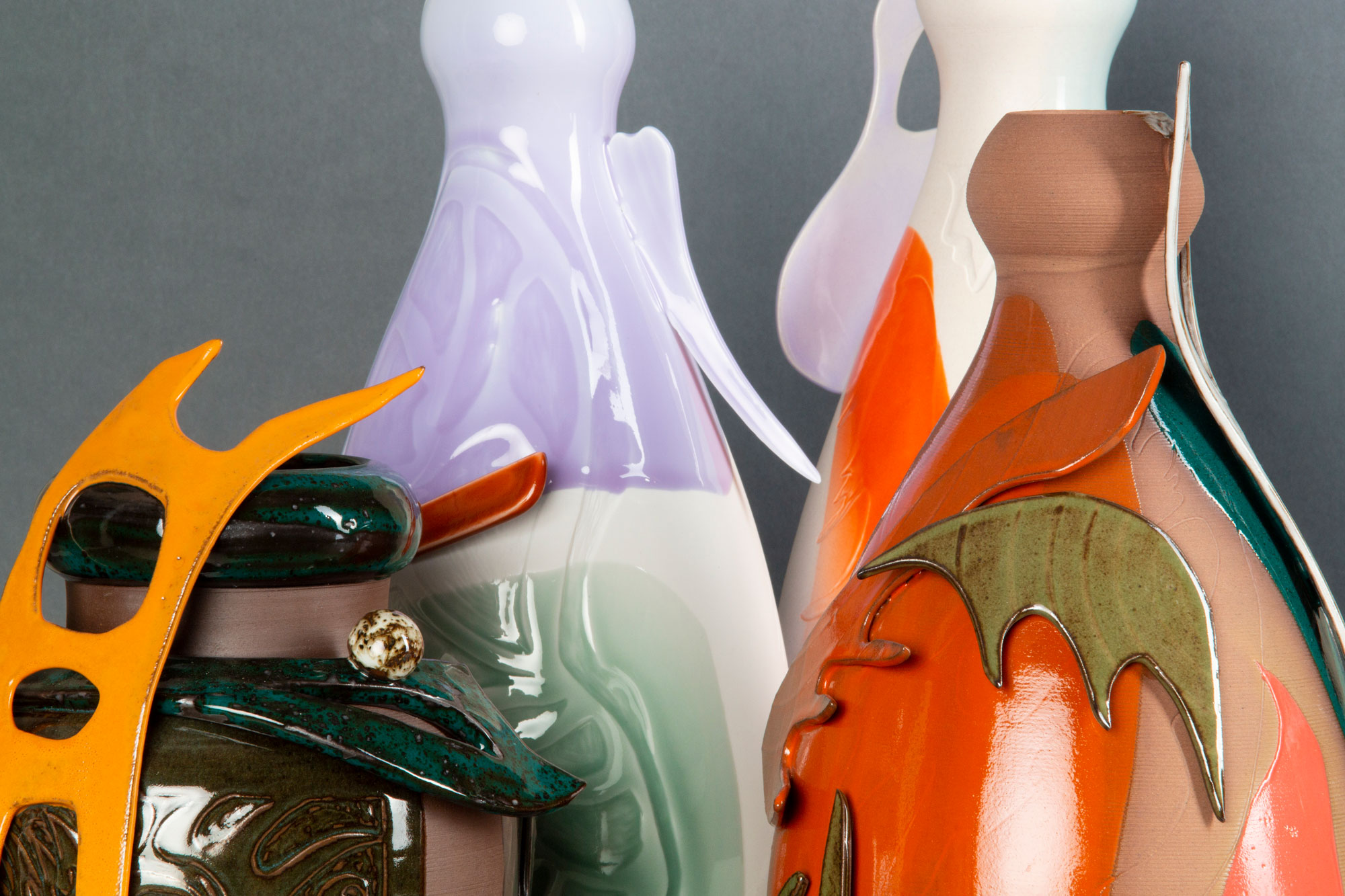 Man Yau. Raza Series. Thrown porcelain and stoneware, engraving and hand painting
Maria Punkkinen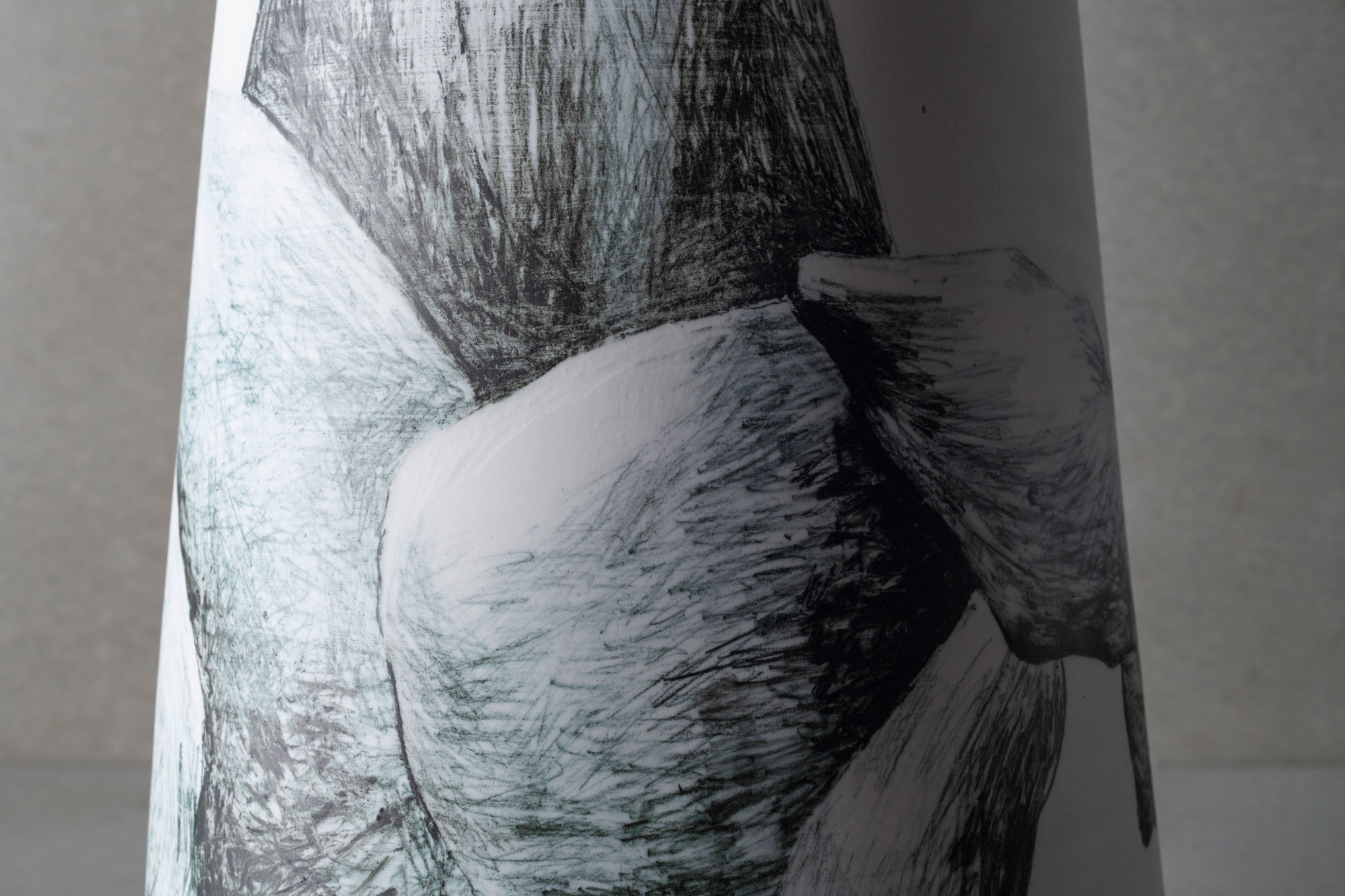 Maria Punkkinen. From Series Things I Saw (in Jingdezhen). Stones – detail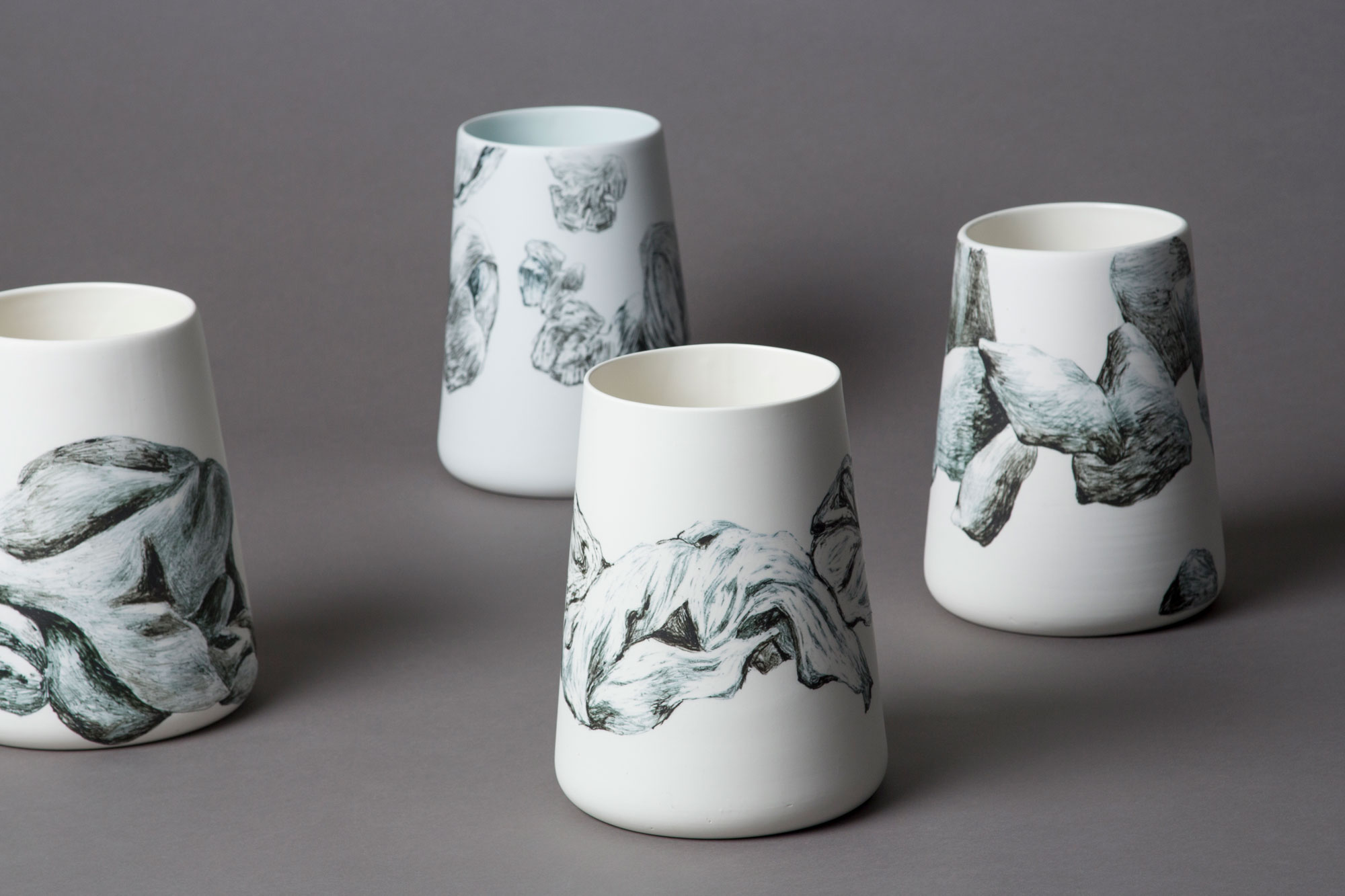 Maria Punkkinen. Series Things I saw (in Jingdezhen). From left to right Clothes, Flowers, Plastic, Stones. Casted, hand drawn porcelain
Matias Liimatainen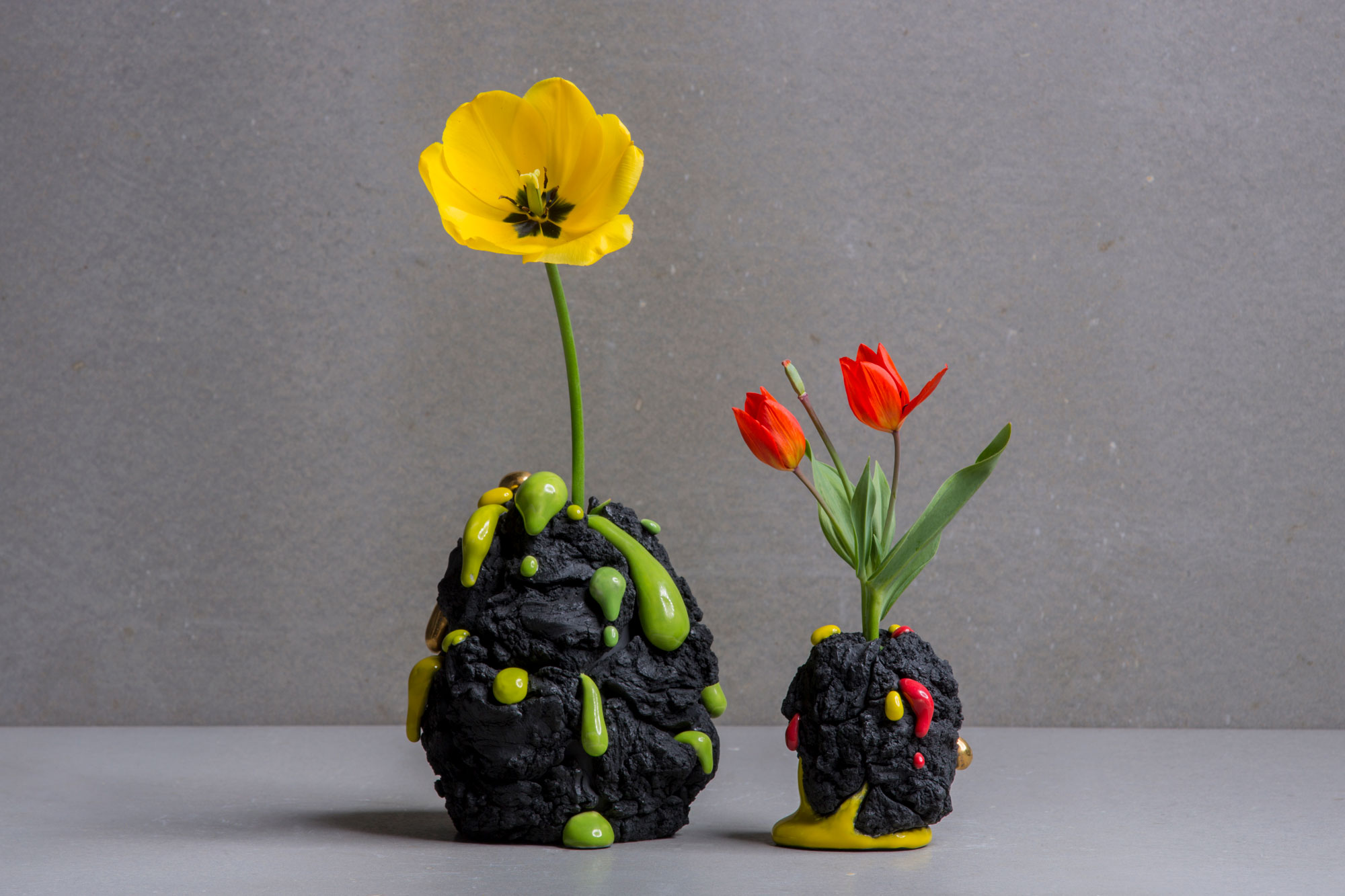 Matias Liimatainen. Elixir Fountain and Philosopher's Stone. Hand built stoneware, gold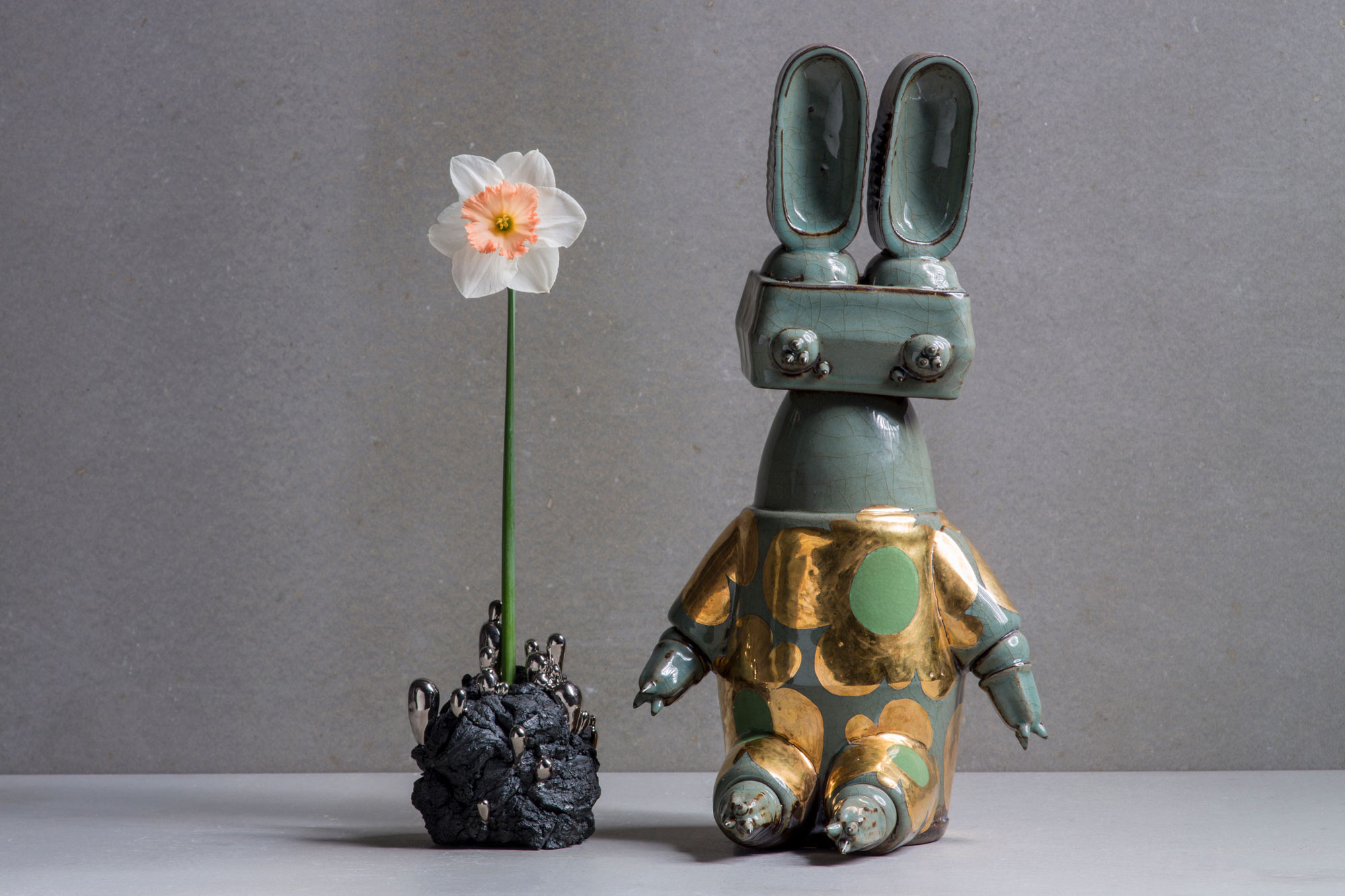 Matias Liimatatinen. Alchemy and Floral Rabbit. Hand built stoneware, platinum and gold
Nikolo Kerimov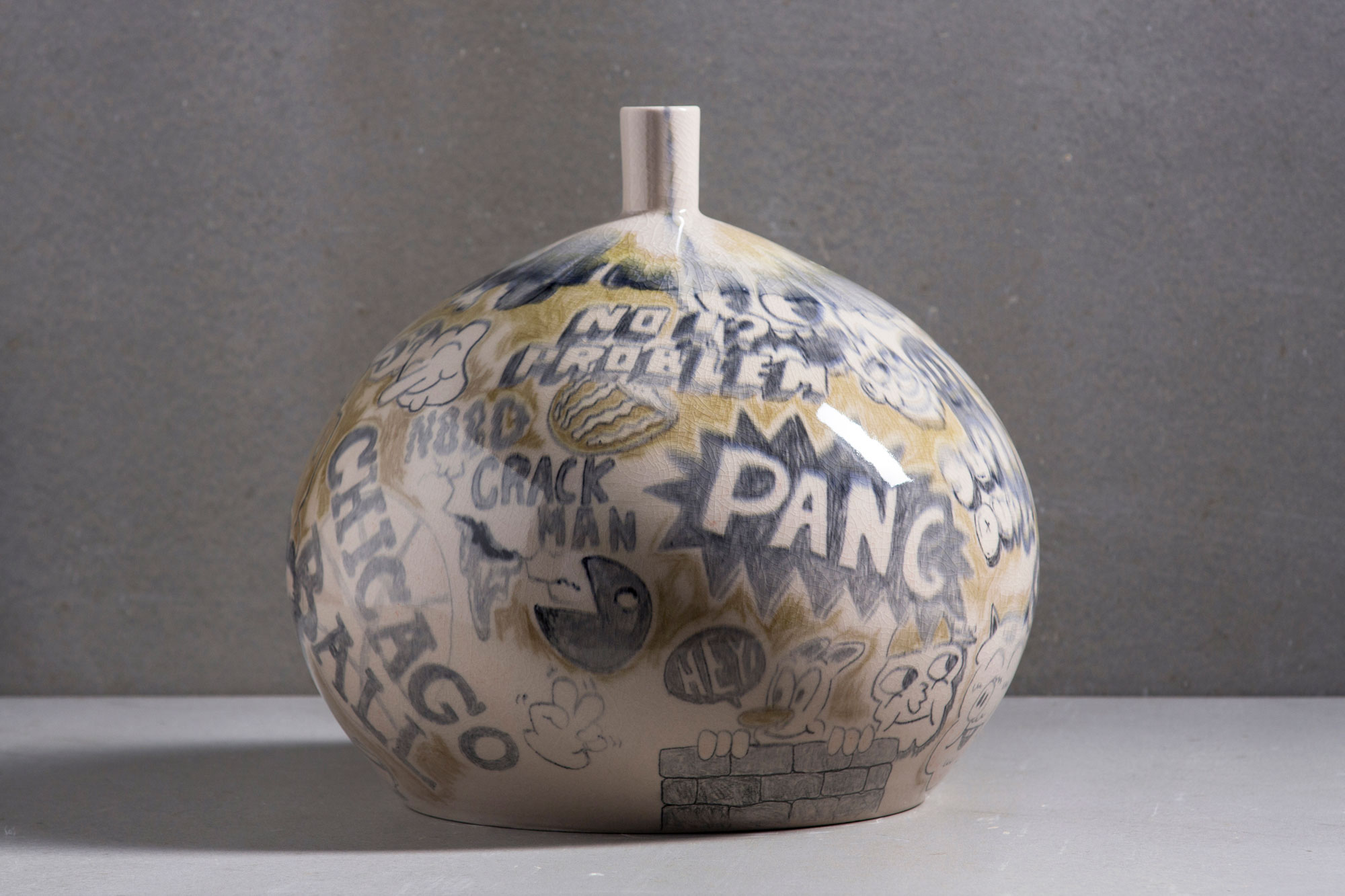 Nikolo Kerimov. Big Pang. Hand drawn porcelain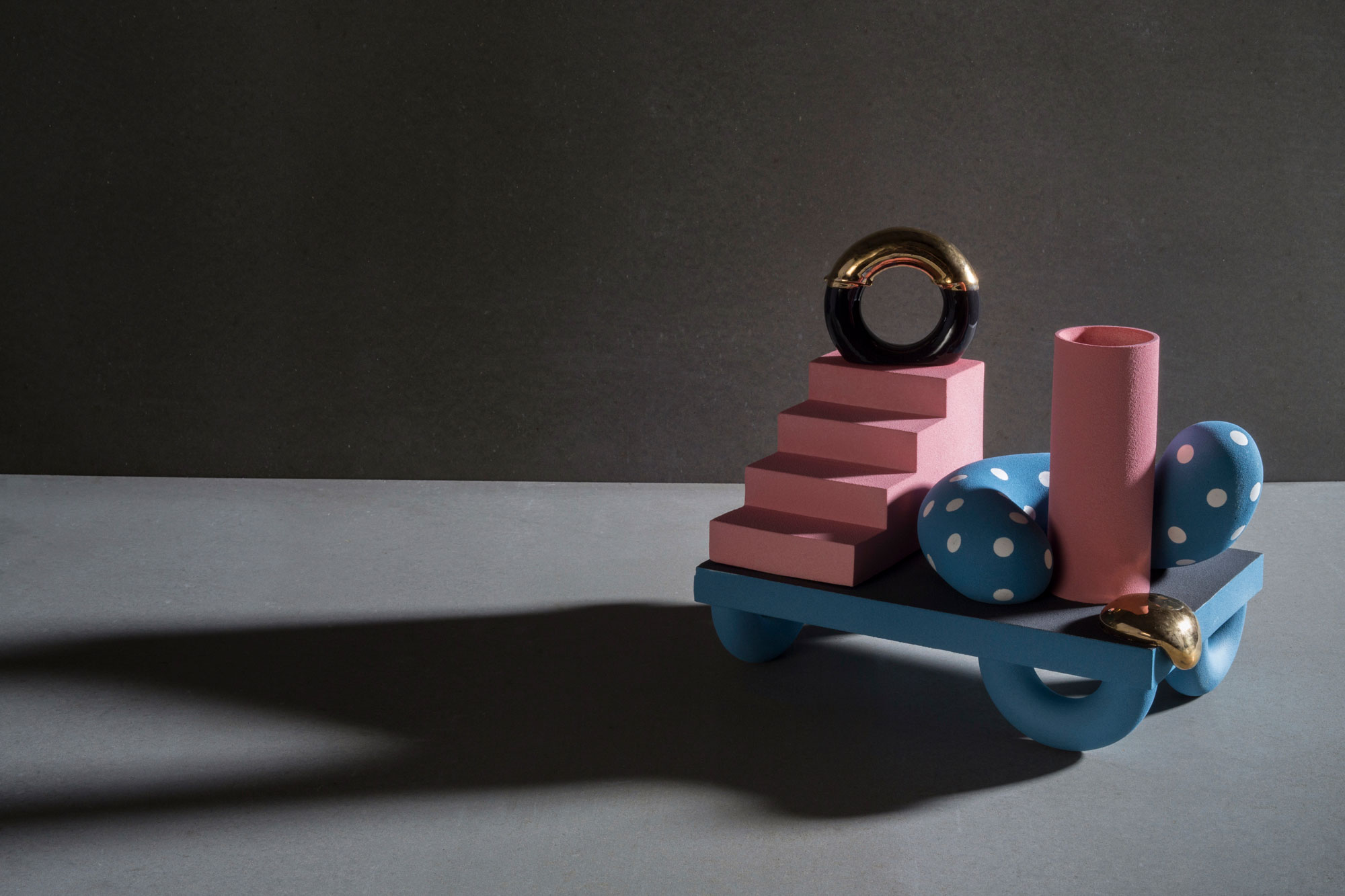 Nikolo Kerimov. MCE Vase. Casted porcelain, gold
Saija Halko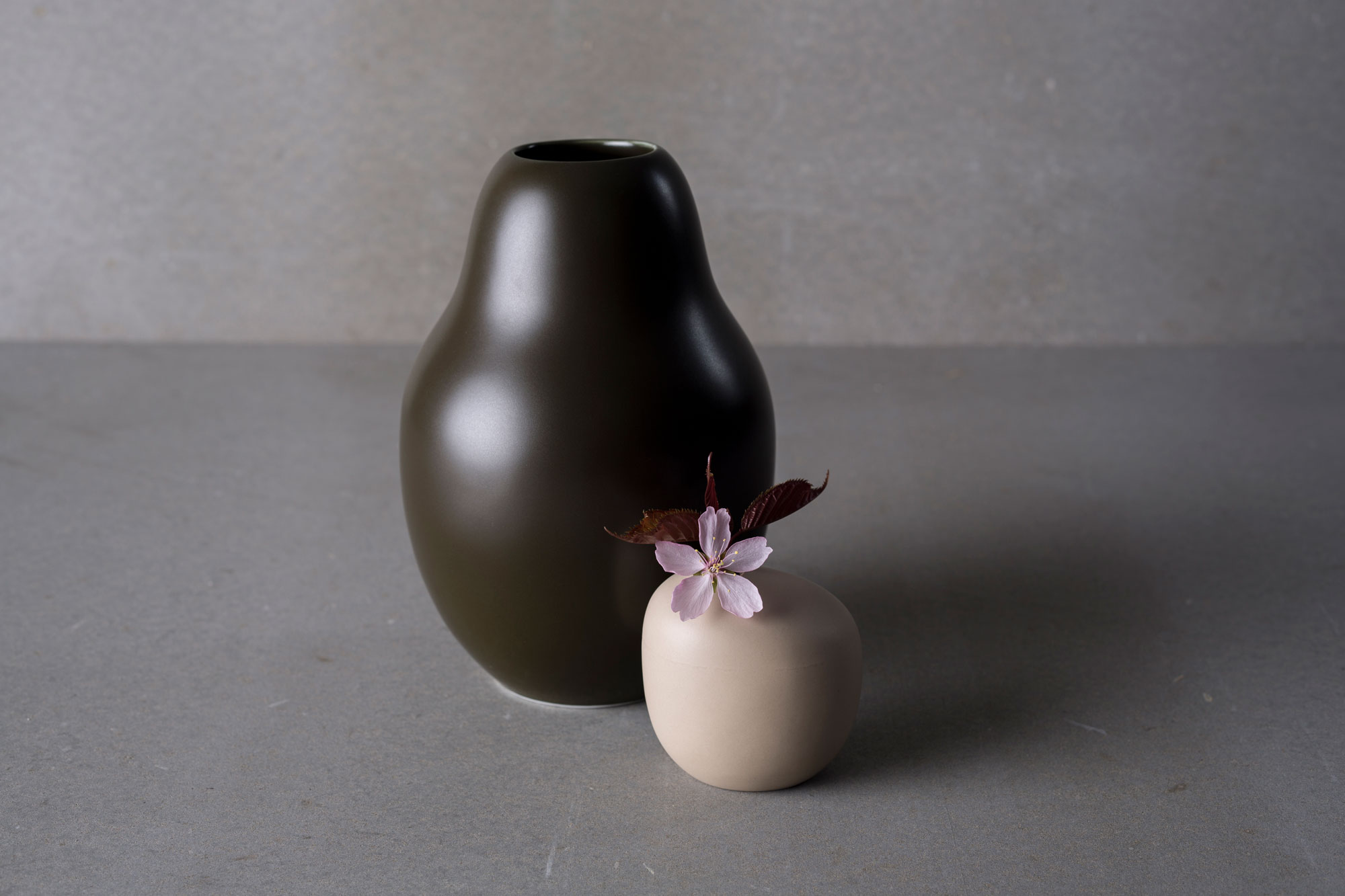 Saija Halko. Pomelo. Casted porcelain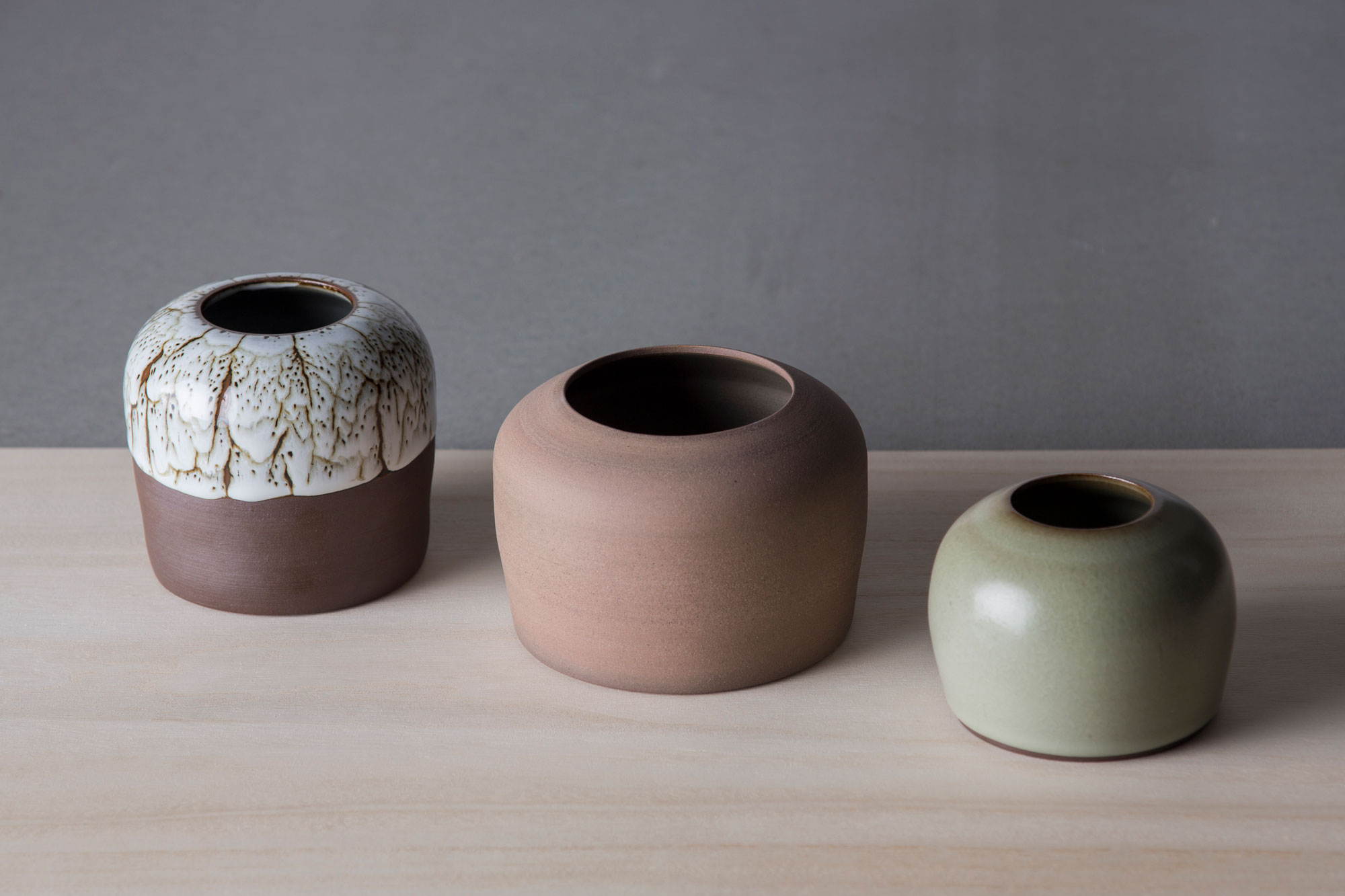 Saija Halko. Set of Three Vases. Thrown stoneware
See also a documentary film filmed by Priska Falin that shows the process of making the vases and the traditional porcelain.
Art is an essential part of the customer and employee experience at Aalto University Executive Education (Aalto EE). Now, its collection of over 200 works of art will be complemented by 12 unique handmade ceramic vases designed and produced by six students from Aalto University School of Arts, Design and Architecture (Aalto ARTS). The leading design school in Europe is famous for its design talent and world class faculty. Aalto University was ranked 13th in the field of Art & Design in the QS World University Ranking in spring 2017.