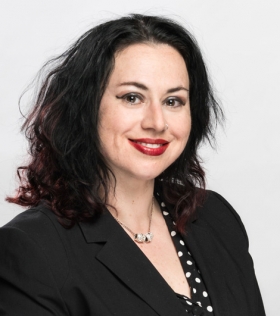 Started in the 90 s this method rapidly gained popularity with top managers and organizations and by the 2000s, the method was seen as an effective and hands on approach to any group, team or organization looking for answers. Quite simply put, LSP is a step-by-step technique developed for team and strategy building, thinking, vision creating creativity, communication and problem-solving for organizations, teams, and individuals. With it s cornerstones in play, constructionism and imagination, it is proven to promote creative thinking and aid in communication.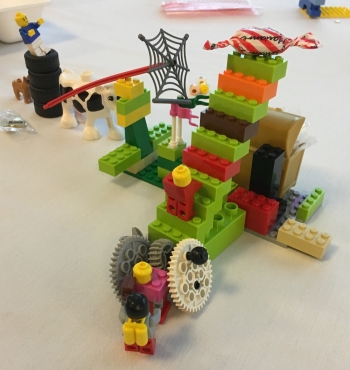 What makes LSP an effective facilitation method is the fact that it encourages out of the box thinking, allowing participants to build their own metaphors and solutions right before the eyes of their group-mates. Unique to this method is the complete levelling of the playing field when it comes to who can and does speak up in a meeting or training setting. It is impossible to hide behind your more brazen group-mates as every voice is heard, spoken through the Lego® models. This one simple fact our participants have found so profound. There is no model valued more highly than another and all are valid representations of their designer's thoughts. LSP not only engages and encourages imagination, it provides a voice for those hidden players and encourages everyone to question and develop meaning from seemingly meaningless pieces of plastic.
Guided by a trained Lego Serious Play Facilitator, the workshops take anywhere between 3-8 hours and can be just about any topic.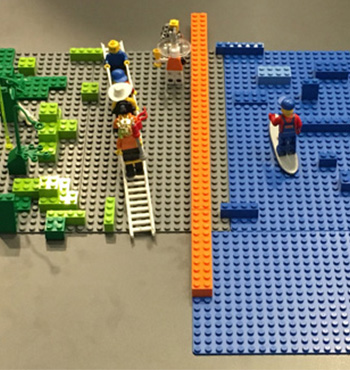 In our programs it is clear to see that LSP powerfully visualizes interrelationships and aids in creating solid ideas for strategic interventions, team strategy, problem-solving, product development vision-building, and leadership development. Not competing with other methods, ideas and solutions are literally unfolded on the tables before us and the often emotional process bears fruit and strength.
From Design Thinking to Team Building and Leadership skills building to HRM, the LSP method has been embraced by our participants and employees alike.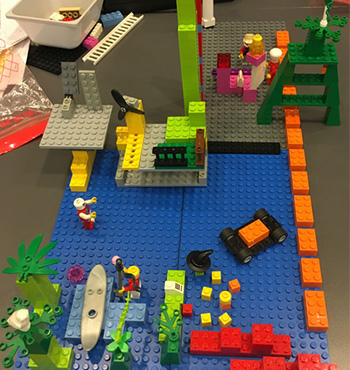 Regina Casteleijn-Osorno is Senior Program Manager and Team Leader as well as Certified LEGO® SERIOUS PLAY® Instructor at Aalto EE. With over 40 years experience, Aalto EE develops world-class solutions for its customers. Read more about Aalto EE's customized solutions.