Design Thinking is not rocket science, notes Carsten Henke, Managing Director of Tieto Germany & Head of Production Excellence at Tieto. For me, a great explanation of it is a picture of a man drilling a hole in the wall. Fundamentally, it is a matter of realizing that the customer is not buying the drill – or even the workhand's time. The customer is buying the hole.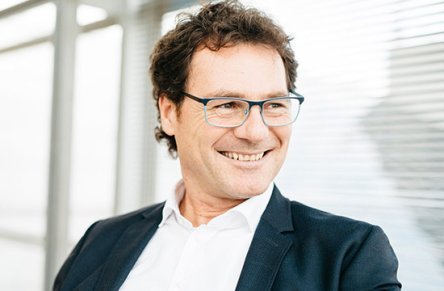 Human-centered innovation begins with understanding the customers unmet or unspoken needs. This notion is at the heart of Design Thinking – a prototype-driven, iterative process for creative problem solving that applies elements from the designer's toolkit such as experimentation and empathy to discover new opportunities by understanding the users, challenging assumptions, and redefining problems.
Companies embracing Design Thinking are constantly reshaping their business. The concept is particularly topical at Tieto, the largest Nordic IT services company. A few years back, Tieto embarked on a new journey: becoming a design driven company.
"Being a technology leader is no longer enough to stay relevant to our customers," says Ksenia Avetisova, Tieto's Head of Enhanced Reality Lab & Strategic Innovation Lead in Data-Driven Businesses.
Tieto operates in more than 20 countries and has over 14 000 employees. It is known as an innovative forerunner in the b2b market, and in the Nordics the company is a household name. Most of Tieto's clients have one thing in common: their ideal service provider not only brings unparalleled technological solutions, it also helps them provide their own customers with the best possible service.
"Our goal is to be our customers' first choice in their business renewal. Design Thinking offers us a flexible, versatile tool that is helping us reach this aspiration," Avetisova affirms.
Collaboration with two leading business schools
Tieto has many initiatives to help spread the approach with its staff. For three consecutive years, Tieto has sent handpicked professionals to take part in Design Thinking for Business Innovation. It is a joint program arranged annually by Aalto EE and one of the top executive education schools in the world, ESADE, and which attracts participants from all over the world.
At Tieto, we always seek for very current programs of the highest quality."
"In May 2017, we sent nine professionals from different units and countries to this program. We wanted to discover how the approach would resonate with Tieto's professionals from different backgrounds. Our idea was to build a network of experts within Tieto, who could transfer the knowledge on to others," Avetisova explains.
"At Tieto, we always seek for very current programs of the highest quality. We knew Aalto EE and ESADE would offer the best coaches, the best mentors, the best people – and a marvelous view of what is happening across the industries," she lists reasons for opting for this choice.
The program in question is a seven-day intensive program held in Helsinki and Barcelona. Carsten Henke and Ksenia Avetisova both participated. Avetisova has a strong background in user experience and design, and already was an authority in the subject matter beforehand. Henke, on the other hand, started the program with no prior knowledge of the theme. He describes the experience as eye-opening.
Today, if it were possible, I would send every single one of our 14 000 employees to take part in this program."
"When top management informed me that I had been picked to participate – and the program would take a full week – I admit I was astounded. I knew nothing about the topic and wondered how it could be worth the time investment?" Henke recalls.
"Today, if it were possible, I would send every single one of our 14 000 employees to take part in this program. Personally, I am utilizing Design Thinking in numerous business decisions I make and I am encouraging my staff to do so too," he emphasizes.
Sharing the idea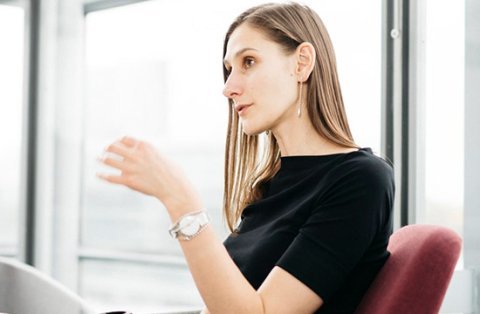 Tieto is currently spreading the idea of Design Thinking through multiple channels. To name but a few examples, Tieto has arranged internal hackathons, and provided employees bite-sized experiences – for example success cases – to give everyone a glimpse of the impact the approach can have on business.
Earlier this year Design Thinking topic was highlighted on a corporate level during the Tieto Leadership Forum event, which brings together top leaders and decision makers from Tieto worldwide. Furthermore, a learning program has been created with the help of top experts in the field to provide an overview and recourses to each employee.
A central notion of Design Thinking is empathy for those you are designing for. Design Thinking is above all a mindset, which unlocks a creative approach to solving challenges.
"The basic process of Design Thinking follows a five step path: you empathize with the customer, define the problem, ideate, prototype and then test your ideas with the customer. You never end up using your first idea. The iterating process – and sometimes failing fast with your prototypes – is essential," Henke chuckles.
In order for employees to grasp this notion, Tieto is offering support to its professionals across all roles and functions to take Design Thinking into use. This year, design-driven innovation programs were started with human resources, marketing and communications as well as financial forecasting teams.
"Design Thinking also underlies the work in several of our recently established divisions, for example Tieto Data Incubator and Tieto Enhanced Reality Lab," Avetisova points out.
"These divisions deal with disruptive technologies such as Artificial Intelligence, Machine Learning, Virtual Reality and Augmented Reality, and strive to bring the most innovative concepts to market. They are simultaneously keeping the user at the center of the process and concentrating on the value that is brought to the user by means of these technologies," she clarifies.
It all started with Tieto's clients
Tieto's design transformation is not only about incorporating a new way of thinking at Tieto, it is also very much about taking Design Thinking to Tieto's clients to help them create even more value for their own customers.
"In fact, our design transformation initially started from customer projects. We saw the considerable value the Design Thinking approach was bringing to our customers and this sparked interest internally in Tieto", Avetisova remarks.
"Project success stories showed that we have an interesting challenge at hand: transforming how Tieto engages with customers and what experience we offer across multiple touch points. Even in the B2B world it is essential for us to care about the end users – and create tools and services that take away frustration, and simplify everyday life for our clients' customers," she adds.
The transformation roadmap was deliberately kept fuzzy to allow room for trial and error, new direction and innovations."
Avetisova and Henke remind that for Tieto, the process of becoming a design driven company is very much a learning experience. The transformation roadmap was deliberately kept fuzzy to allow room for trial and error, new direction and innovations.
"We have a shared vision of becoming a design driven company, which is also supported by the C-level leadership of our company," Henke underlines.
"But the strategic roadmap of getting there is kept flexible, so we can experiment, try different things, adapt to changing landscape and use what works. Our goal is to constantly evolve and take our customers on this journey together with us," says Avetisova.
"Becoming a truly design driven company is no small feat. Luckily we have very passionate and dedicated people who are eager to make this happen – as well as extremely driven clients and partners who demand us to change, and at the same time motivate and support us in doing things differently," she smiles.
Read more about Design Thinking for Business Innovation program.